About Hashtags.org
Founded in 2007, Hashtags.org provides essential information, research and how-to knowledge to help individuals, businesses and organizations worldwide improve their social media branding and intelligence.
Our Purpose
To help businesses, organizations and causes increase brand exposure and intelligence by providing engaging, educational and entertaining content and analytics.
Our publishing focus areas cover: metrics, analysis, marketing, advertising, promotion, how-to, research, and content organization across all social media networks that use hashtags.
Our Values
Subject Matter Expertise: We provide the most comprehensive information about hashtags worldwide. It is the best source for unbiased content, in large part because the information comes directly from you – social media leaders and practitioners.
Objectivity: We practice what we preach. We look for, and to, data and statistical analysis internally as well as externally.
Integrity: We operate with honesty and uprightness. We do not sell advertising disguised as unbiased input.
Diversity: We find authors and encourage diversity of thought, strategies and tactics because we know there is not one solution for every problem.
Community: We foster an inclusive, worldwide community.
What We Do
Reaching hundreds of thousands of people each month through its websites, books, videos, podcasts, and subscription newsletter services, Hashtags.org champions the idea that social media prowess can be achieved by anyone within an organization.
What We Publish
We publish on topics that help individuals at companies and organizations become more intelligent and productive, including:
Metrics
Research
News
How-to
Commentary
Discussions
…and a host of other topics.
Who We Are

Michael Cyger, Founder and Publisher
Michael Cyger is an entrepreneur, businessman, investor, speaker and author. He believes in the power of citizen journalism and that social networks have the ability to revolutionize how new media is defined and consumed.

Erin Ducceschi, Editor in Chief
Erin Ducceschi is an award winning editor who makes the complicated simple. She is the founding editor of iSixSigma Magazine where she oversaw growth of paid subscriptions at Fortune 500 organizations to 18,500, and currently oversees the editorial direction of all Cyger Media publications.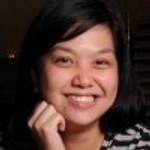 Vanessa Doctor, Staff Writer
Vanessa Doctor is a staff writer for Hashtags.org. Doctor is a professional writer with more than a decade of experience in both online and print publishing. She has been published in local and international media for the likes of The Financial Times and the European Banking News Network.
Advisors
Hashtags.org is assembling an Editorial Advisory Board that will help us provide practical and high-quality content to individuals, business and not-for-profit professionals practicing social media. If you would like to be considered for an editorial board position, please contact us.
Press Mentions (Since 09/2012)