#foodporn
is one of the constantly trending hashtags in social media and is probably even the mother of all food-related tags. Currently, unhealthy food posts dominate social media and consist of 69.8% while healthy food posts only comprise 30.2%. This changes constantly, although the gap remains more or less the same.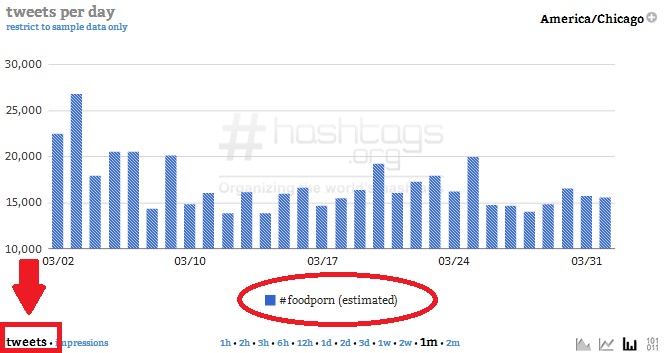 Courtesy of
Hashtags.org Analytics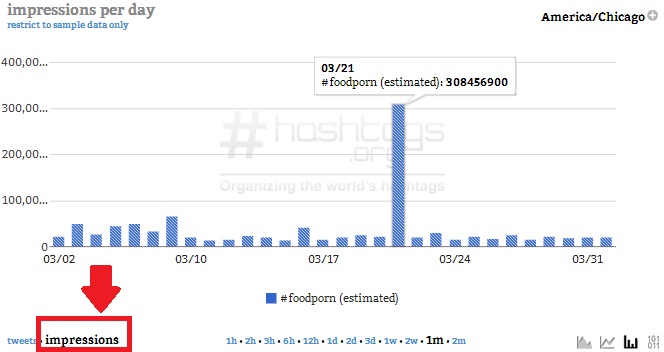 Courtesy of
Hashtags.org Analytics
Food Porn Index was created by Bolthouse Farms, a company that offers bottled juices, dressings and other delicious and healthy recipes. The website monitors conversations and determines mentions of food hashtags on Twitter and Instagram. Every 15 minutes, mentions of various food hashtags or food porn posts are evaluated by Food Porn Index. Other popular hashtags include #Candy with over 20 million mentions and #carrot with over 5 million mentions.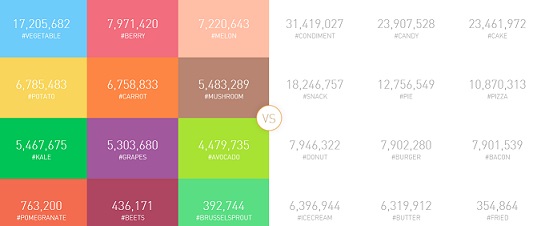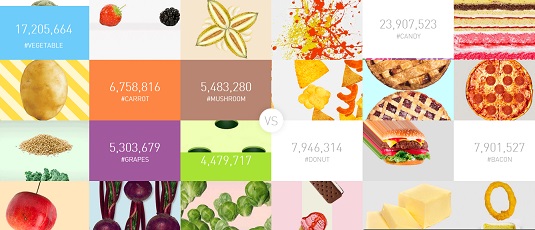 The website features hashtags created out of every type of food possible and determines the total mentions made for each. Food fans can find hashtags specific to their health goals or interests. For example, searching #beets or #icecream will show visitors the total number of times the hashtag has been used. There are also other clickable food porn hashtags that lead users to games. Bolthouse Farms says it intends to inspire how people tweet about food and also improve the way they eat by making the right food choices.