#SubservientChicken
was created where fans can talk about sightings of the mascot and some of the franchise?s delicious treats and sandwiches. The website SubservientChicken.com was also resurrected. Before, a giant chicken was available to take orders from customers. Now, there is an empty room and a couch. A pop-up window will appear with the statement, ?Help, There?s a chicken on the loose and we are desperately trying to find him.?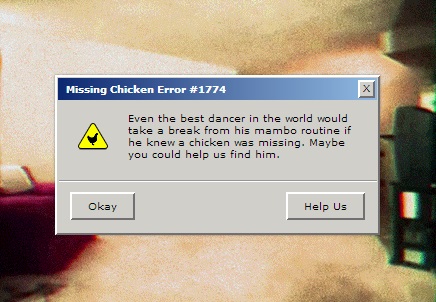 SubservientChicken.com features the latest whereabouts of the mascot and resort to the hashtag
#FindTheChicken
if they catch a glimpse of the bird. Further advertisements are expected from Burger King for the 10-year anniversary of Subservient Chicken, including a short movie and digital video called ?TBD?. A new product called ?Chicken Big King? was also launched for the anniversary celebration. Eric Hirschhorn, chief marketing officer of Burger King Corporation said, ?This sandwich is a big deal so it felt fitting to partner with the Subservient Chicken who is a pop culture icon.? Check out how far it's gone so far with its hashtags.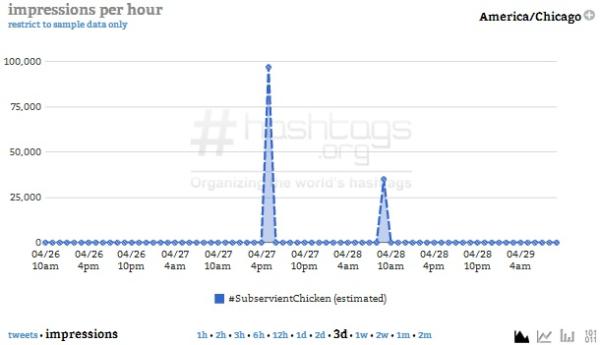 Courtesy of
Hashtags.org Analytics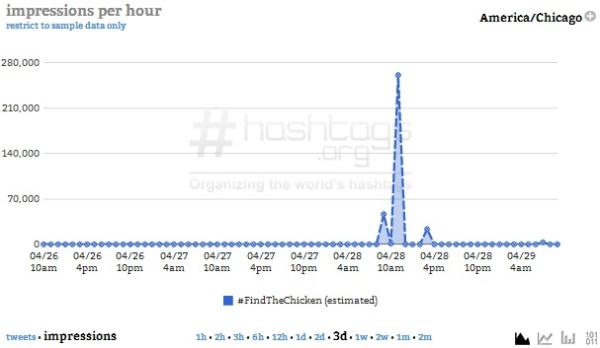 Courtesy of
Hashtags.org Analytics
The recent advertising strategy of Burger King hopes to bring back its successful run 10 years ago, using the same character. Subservient Chicken had a major role in the ?Have it your way? campaign, where the chicken would answer to commands from visitors of the website.