The internet sensation Shawn Mendes has become a well known artist to many. Already establishing a pretty decent fan base across social media, each of his new releases is an instant hit. With his more popular Life Of The Party single, he became an instant sensation. Of course, the music video had to be the next step. This is where the
#LOTPOfficialVideo
hashtag comes into play. Of course fans must have known it was coming eventually as it was such a popular song.

Courtesy of H
ashtag Analytics
The announcement didn't bring in an explosive Tweet rate until a few hours after. This could be due to the younger fans not knowing about it while they were busy in school during the day. It could also be because people were busy watching the video over and over again. Another funny thing about this hashtag is that it can look very strange at first sight. Being an abbreviation of the song title, many related hashtags were derived from the misspelling of #LOTPOfficialVideo.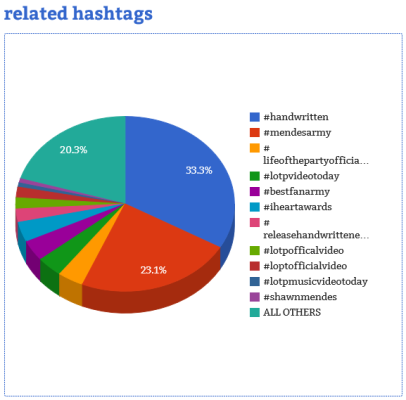 Courtesy of
Hashtag Analytics
Of course there were also popular hashtags used that were properly spelled and pertained to other aspects of the music video such as pointing out the artist or celebrating his success. And, with record numbers of Tweets, there were hashtags used to celebrate that milestone too.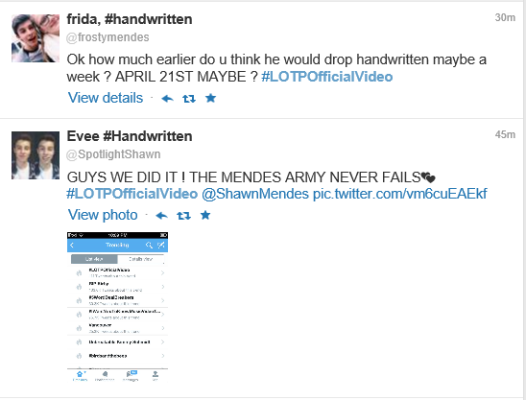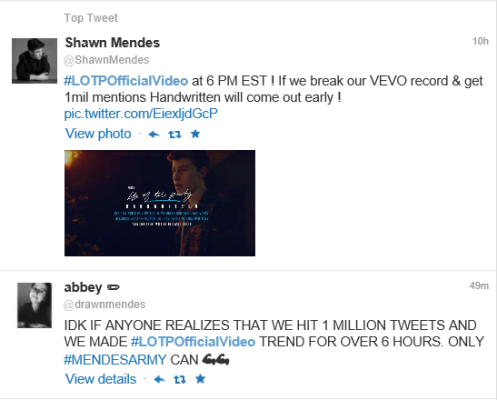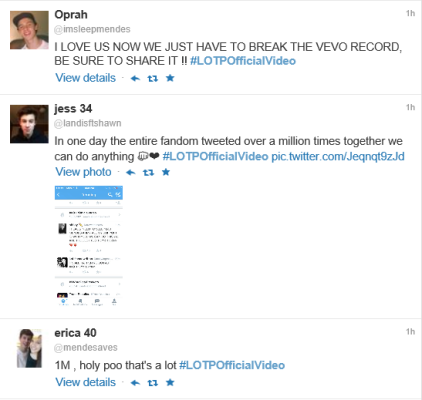 After a whole day, #LOTPOfficialVideo was sure to be seen by everyone who was browsing Twitter and social media. As a matter of thanks to all the fans, Shawn Mendes even promised some more good news and announcements in the near future for all of the loyalty. Truly an artist who appreciates his fans, it's no wonder he made the Twitter headlines for the day and even the week. Seeing how big this hashtag was, there's no telling how popular his next announcement will be.