??by?
?
waynesutton12
?
Thanks to the Internet, food enthusiasts are now sharing their excitement over their favorite delicacies on social media. There are several hashtags dedicated to food and many of these are specifically grouped according to the origin and type of food as well as the feelings associated by people who are about to devour them. And because not everyone really appreciates having photos of food on their timelines at all times, there are specific hashtags created so those who are truly interested can have a look at what's "cooking" in one go. Here are some of the most popular food hashtags to date and what they mean.
The hashtag generally depicts abundance or decadence in food preparations. Many social media users would use #FoodPorn to show everyone all the food they are about to eat. The hashtag is especially popular among individuals who are about to enjoy a sumptuous meal on a special occasion. Many would share pictures of their meals and the unique spreads at buffet tables. The hashtag is also very popular among home chefs who like to try attractive and unique food preparations. There are a lot of photos of special food presentations that would make other users? mouths water.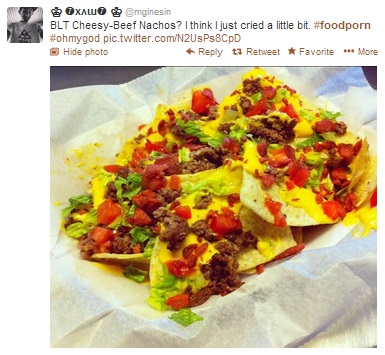 Just to show popular it is, the hashtag has generated over 48,000 tweets in the past 7 days alone.
The hashtag is generally made for individuals who are fond of trying new delicacies and exotic dishes. They share their insight and provide reviews to meals and dishes served at various restaurants and cafes around the globe. #Foodie intends to guide people on where to go for certain occasions as well as the best dining places when looking for specific delicacies and dishes. Online users would also share photos of the dining place and the food served before they eat. Reviews and feedback would be posted several minutes later.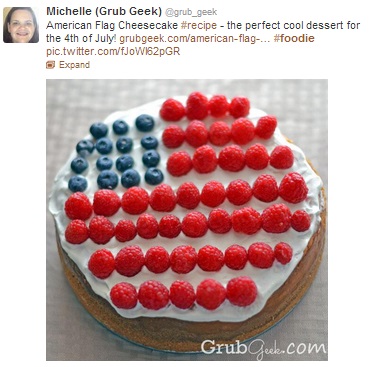 So far in the past week, #foodie has garnered nearly 14,000 tweets, proving that it is one of the most used food hashtags around.
The word stems from the sound people make when eating. It is also closely associated with gluttony or eating too much. People like to use the hashtag when they?re about to indulge in a huge meal or their favorite dishes. They also post #Nomnom when trying new food in huge servings. Many people who are about to take on their cravings use the hashtag together with a photo of the dessert or food. The hashtag is also popularly used by guests at dinner and birthday parties.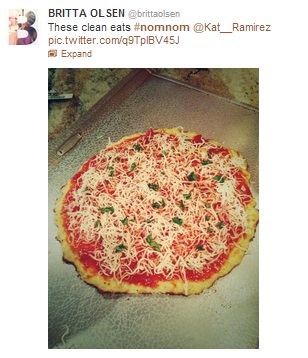 Have a look at how many impressions #Nomnom has made so far in the past month, peaking at 9.4 million impressions per hour.
The hashtag was especially made for vegans and vegetarians. Social media users share special recipes and other special vegetable dishes they have tried in specialty stores and restaurants. #Vegetarian is a great place for people who are just starting the new diet and can get tips from other experts on how to cope with cravings and meet their nutritional needs. Here are the most used related hashtags for #vegetarian, thus far.
People generally describe their food as either a meal or snack. The hashtag has become very popular since people can readily get recipes as well as share their own original ideas and creations. Photos are also shared regularly by social media users, featuring new snack places and preparations that can be tried at home. People from different places get information about snacks for kids, snacks for dinner parties, Asian snacks, etc. Have a look at some of the more recent tweets on the hashtag #snack.