Everyone can agree that 2014 was full of both great and unfortunate events. Social media had its fair share of memorable moments, many of which were put into a trending hashtag. Still, everyone can also agree that next year can always be better. That's why social media wished everyone a
#HappyNewYear
through a trending hashtag. With people all over the world separated by only time zones, New Year's Eve was full of reminiscing and celebration at the same time. In the United States, the few different time zones helped shape the hashtag's trend throughout the night.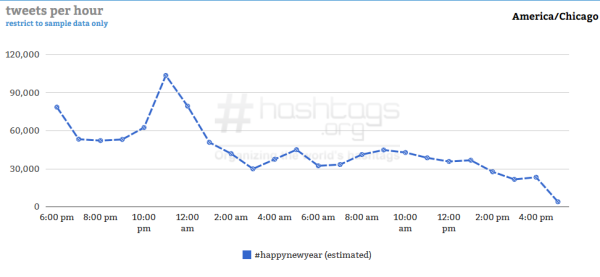 Courtesy of
Hashtag Analytics
The first spike shown in the graph is right around 11:00 PM Central Standard time which translates to midnight on the east coast. Of course, New York is known for having one of the biggest New Year's Eve celebrations around the world. After New York, Miami, and the whole eastern half of the country celebrated, the rest of the country waited their extra hour in anticipation of 2015. Soon though, the #HappyNewYear hashtags rolled out. With all these different places celebrating at different times and with plenty to look forward to in 2015, there were a handful of related hashtags that followed #HappyNewYear.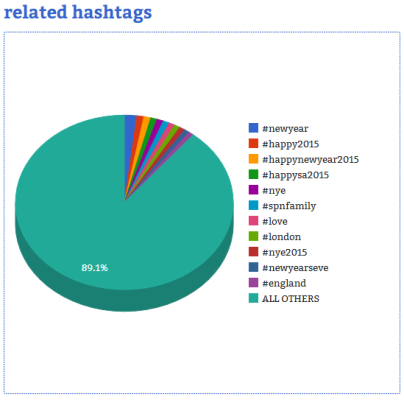 Courtesy of
Hashtag Analytics
From London to New York, major cities across the world all celebrated under similar hashtags. #HappyNewYear was just the most popular one as it combined all those places and people as well as allowed all wishes to be captured under one hashtag.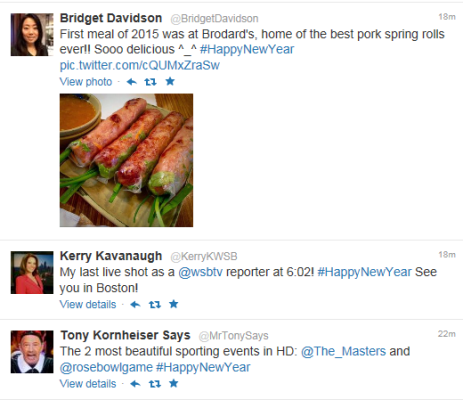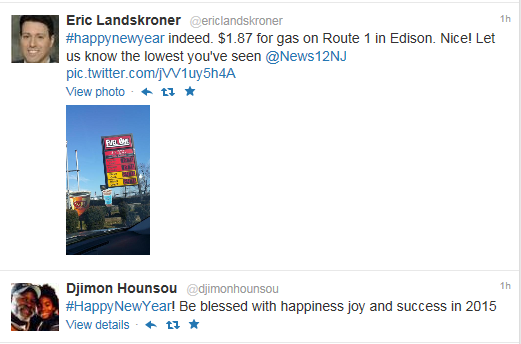 Highlights of the year were shared alongside people wishing each other happiness and a bright future in the year. People seemed to pack a whole lot of different expectations into #HappyNewYear. As the beginning of 2015 warms up, people can begin to see what their year would be like and plan accordingly. As seen by social media, the new year does not simply mean a new calendar, but a whole new list of opportunity.