??by?
?
DonkeyHotey
?
Critics of the Grand Old Party or Republicans resorted to Twitter recently by coming up with the hashtag
#GOP2016Slogans
, which primarily aims to spite and inject humor to the "constantly declining base of the party". Detractors of the Republican Party spawned the hashtag to poke witty and humorous comments although there are also a number of more serious tweets. The hashtag has been trending very well -- and as the number of Twitter users continue to chime in on the conversation, it is becoming increasingly difficult to distinguish funny from serious tweets. The funny slogans are intended to show how inconsistent the party is at the moment. Some of the posts are also intended to show how the GOP has been very rigid when it comes to certain issues, like gay rights and acceptance and independence and dignity for blacks. The party has been attacked several times for its very strict measures and guidelines which contributed a lot to people talking ill about it. On the brighter side, the Republican Party can also monitor #GOP2016Slogans to determine its weak points and other areas that might need changes to win supporters.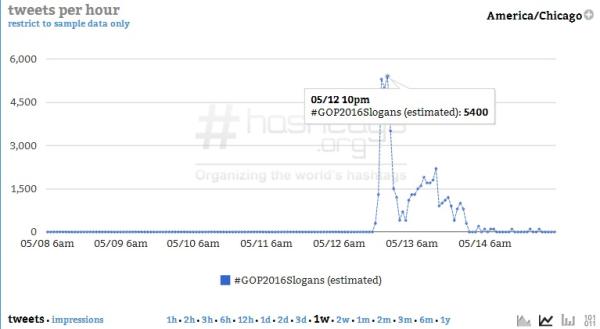 Since the hashtag started in May 12, it has generated some 50,300 tweets in total.

Here are some of the tweets sent on #GOP2016slogans recently.