??by?
?net_efekt
?
A direct message, a DM for short, is a post sent privately to another Twitter user while signed on to the platform.
Composing and Sending A Direct Message
In order to send a DM to another user, that person must be
following you
. You cannot send a direct message to a user who isn't part of your network. Conversely, you can also only receive a DM from users your follow. Take note that, like posts, a DM has to be under 140 characters. Otherwise, split your messages so they don't appear broken when the other user gets them. If your recipient is a follower, all you need to do is select the Direct Message link at the right corner of your Twitter profile and then choose the person you want to send a message to from a drop-down menu. Type your message in and then hit Send to send the message.

Another option to send would be to visit your recipient's own Twitter profile and click the Direct Message tab on his or her own page. Type your message in and then click Send. A DM is different from a
@Mention
?in that it is private; only you and your recipient can see it. A @Mention is posted in the public domain and may be accessed by anybody from both your and your recipient's network.
The Shortcut
You can send a direct message quicker by typing 'D+usernmae+message' on your timeline. For example, you can type in 'D Chris Let's meet up later' and this message goes directly to the recipient's DM messages box.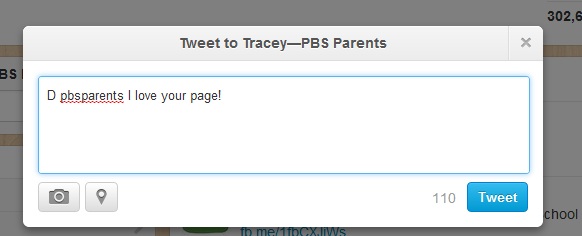 How Do You Know When You Have A Direct Message?
When the Me icon (or the icon that looks like the head of a person) has a blue glow under it, it means that somebody has sent you a direct message. Just click the icon and the list of DMs sent to you appears. Select the specific DM you want to read. To reply to it, simply click the username of the sender to open the conversation thread and type your response in the text box that appears at the bottom of the page. Hit send.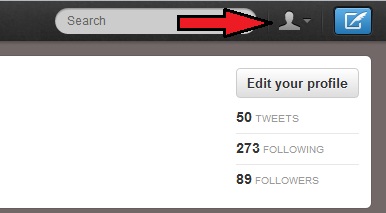 Deleting A Direct Message
If you're accessing your Twitter account via a computer, you may delete a DM by visiting the icon that resembles a person and selecting Direct Messages from the drop-down menu. A pop-up window will appear showing your DM history. Select the conversation you want to delete by hovering your mouse over it so a trash can icon appears. Click the icon. A message confirming your decision to delete will then appear. Click Delete Message. When a DM has been deleted, it disappears from both your and your recipient's history and inbox. Conversely, if you think there is something missing from your own DM history list, check with the user other in the DM if he or she has deleted it from his or her list.
DM History Limitations
While Twitter records your DM history, it will only show the 100 most recent messages made. DMs not appearing on this list are stored in the Twitter database.