Twitter
will help improve your status online. The idea is to keep your follower to following ratio positive. The follower-following ratio is the ratio of followers to people who you follow. A negative ratio, or less than 1.0, means that you have a lot of friends but are not getting followed back. Growing your followers on Twitter is one of your main objectives to improve your standing and easily promote your business and related offers. On the contrary, you should also decide which people you should choose to follow or unfollow. It?s best to only follow online users who have the same interests and provide unique and relevant content that you can also use for your online account. One of the most vital aspects of maintaining your Twitter account is having niche or relevant followers.
1. Look for leaders.
These are online users who have a huge following because they know the essential methods in providing tweets that constantly interest others. If you follow them online, you will also be exposed to more potential followers who will be most interested in your account. We also have a
list of influential people
with Twitter accounts you might want to follow for starters. You can also start by following your friends and family. They are the ones who will follow back and help build your account.
2. Check the listings.
Whenever you
browse an account
, determine how many times the individual has been listed then see how many followers they have. Online users who have been listed by a lot of their followers will be very helpful to your social media objectives. Review the accounts further after finding the users that spark your interest then determine if they are worth following.
3. Use the search function.
Twitter has a search function that will lead you to the right individuals or accounts that will relate well to your business.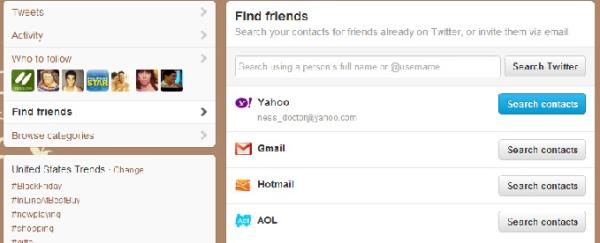 You will find a number of topics that might interest you or relate well to your field or industry. The search function will help whittle down your options and recommend the most relevant people that you can follow.
4. View the title.
A good title is one of the positive signs that you are viewing a unique and relevant list. Several other Twitter users also determine the uniqueness and quality of content just by checking the title -- it is what helps them determine if that's what they would want to see. Look for online users who know how to make a good and relevant title. Be sure to provide quality content as well. Follow individuals who use the right practices online and provide good quality content every time.
5. Look for hashtags.
Hashtags are subjects with the ?#? sign at the beginning. There are several hashtags created by users every day. Look for the ones that pertain to your industry or company well.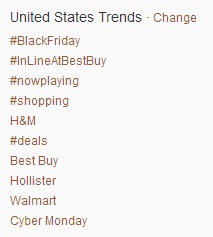 You can also start one to be located by important contacts. Hashtags can be initiated to cover casual and serious matters. Many successful companies and accounts use hashtags so follow the ones that are relevant to your own business.
6. Find Follow Friday.
#FollowFriday
is an activity on Twitter where online users recommend relevant people to follow. Review the profile of the person then determine if his or her posts and description suit the aspirations of your company or account. Also check retweets and tags. Also be on the lookout for online activities and events where you can find more useful people to follow.
7. Fix your background.
The
Twitter background
should be attractive enough and tell a lot about your account or company. You can also include pictures and videos then discuss related topics. Also make use of Twitter tools and features that will present your account better and attract more followers. Find attractive accounts online to get quick tips from successful online users.
8. Unfollow, too.
The following to follower ratio should remain positive, so review the people you are currently following every week or month then
unfollow
the ones that do not relate well with your chosen area of expertise. It?s best to have more people following you than the number of accounts you?re following. The ratio will also entice others to follow you online.
9. Follow regular tweeters.
The online users you follow should provide regular updates and tweets. These will guarantee that they interact with others regularly and will help bring you the needed followers. You should also present yourself to be an active and interactive user to increase the possibility of being added by regular tweeters. Follow these people online then watch how they can help spread information through your posts and uploads.
10. Take advantage of directories.
There are directories on Twitter that arrange specific accounts according to areas of interests and specific fields. You should include your account in these directories to have others find you online.?Some of the good Twitter directories include MrTweet and WeFollow. Choosing the right people to follow on Twitter will also bring you the needed followers quickly. Among other things, these are the very individuals who are interested in your posts and will also help share information and improve your reputation online.