From?life saving?defenders to all star strikers, transfer deals and new sign-on reached their closure. Dubbed
#DeadlineDay
, this is often a life-changing moment for many players. For some, they may get transferred to a team where they will do nothing but fill a bench on the side of the pitch. For a few hard working, dream chasing young?men, this day?finalizes their introduction to?their dream team. This #DeadlineDay also gives social media plenty to talk about. Avid fans of new or potential transferring players may be excited to hear the news of that player making their way to their favorite team. The hashtag gave soccer fans a distinct way to discuss the current events in the sport.

Courtesy of
Hashtag Analytics
While the hashtag did not retain the Tweet rate that was set midday in the United States, the hashtag still gathered steady usage. The January #DeadlineDay is an important time for many clubs as it helps improve the team and work out many incompatible players. A few?mentionable?transfers and deals stuck out among the #DeadlineDay as related hashtags popped?out.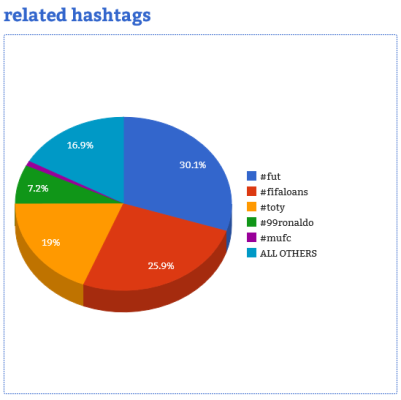 Courtesy of
Hashtag Analytics
While every seemed to be happy with their team, there were still a few trades that left people wanting more. While not every club could get every player they desire, there is always room for improvement, even if that doesn't necessarily incorporate a trade.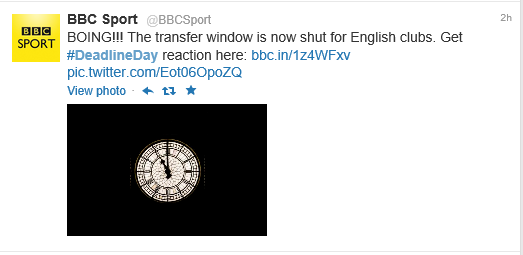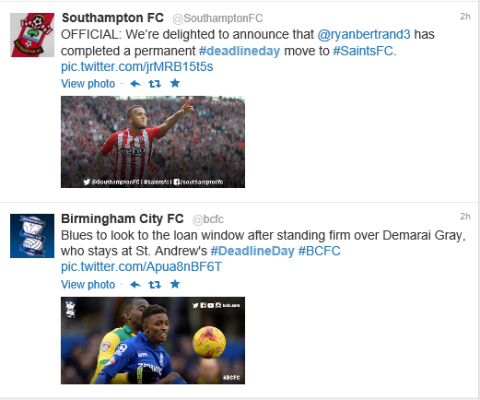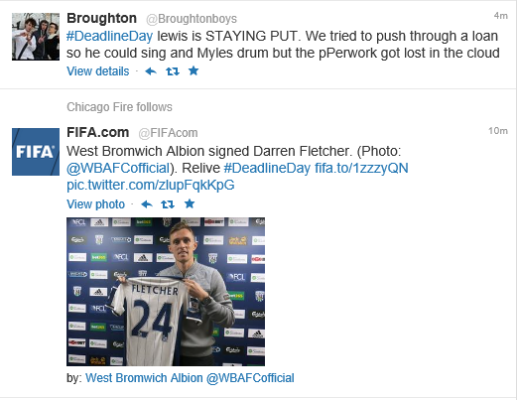 As some people across social media pointed out, some teams made questionable moves while certain players were praised for making a tough career defining decision as well. Overall, the season has gone well and will continue to change as players get comfortable with their new homes. Of course, the big movement took place in England's Premier League which houses the best of the best and is highly viewed by Europe, the United States, and pretty much all over the world. Any sports news site will do for further details.