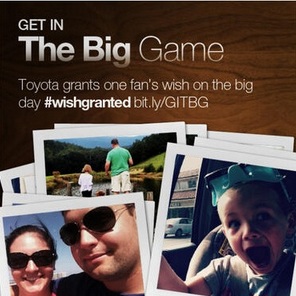 What's one quick way to get famous in America? Appear on Super Bowl ads, of course! Toyota Motors USA (
@Toyota
) has recently launched an online competition that offers the public a chance to appear in its commercial for Super Bowl XLVII. Using the hashtag
#wishgranted
, those who want their seconds of fame can submit photos of themselves from January 2 to 12, 2013 on Twitter and Instagram to qualify. One lucky entry will be chosen to appear for the ad appearing in the first quarter of the game. Restrictions apply, of course. The photo may be a full-body of head shot of a person, one person, and must not include anybody else. It also shouldn't show any logo or product name and shouldn't contain offensive or explicit content. Professional actors cannot join. Read more
details on the competition
.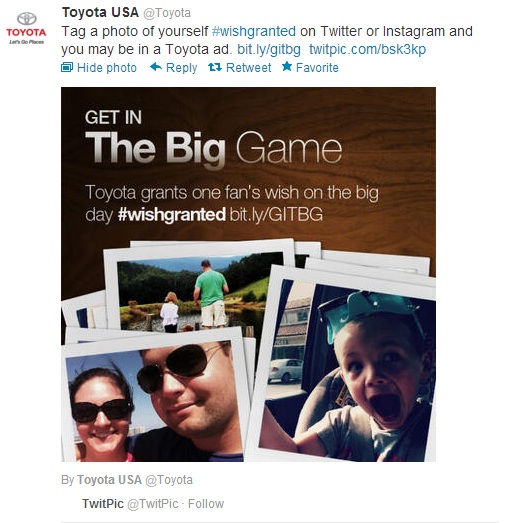 The
#hashtag
contest was announced alongside even better news. Kaley Cuoco, star of the CBS TV show "The Big Bang Theory," will be headlining Toyota's Super Bowl ad. The company has not revealed the theme of the ad yet, but said that Kuoco's comedic prowess has made her the perfect fit for the role. Here's the activity on #wishgranted as of this writing (6:45pm EST).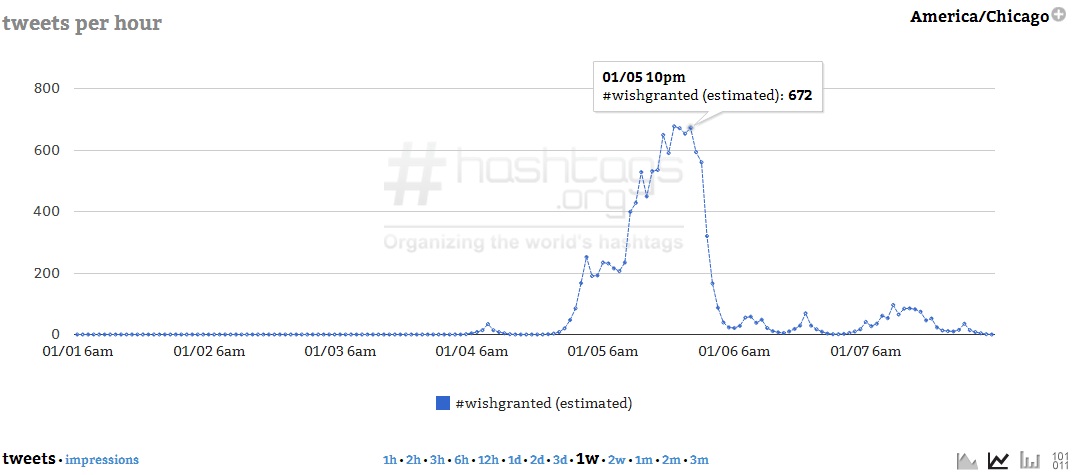 Courtesy of
Hashtags.org Analytics
?Not only are we pumped to have Kaley as part of our Super Bowl commercial, but we?re also excited to give fans a chance to have their photo appear in a nationally televised Toyota spot during one of the biggest sporting events of the year,? said Jack Hollis, vice president of Toyota Division Marketing at Toyota Motor Sales. "We look forward to sharing our commercial with millions who tune in to watch the ultimate football showdown."