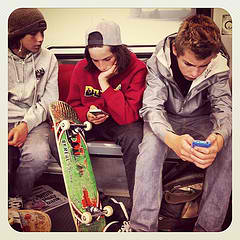 ??by?
?davitydave
?
To connect to a more targeted audience and reach out to a specific age group, brands and organizations on
Twitter
are teaming up with age screening services to determine which users would best benefit from their posts. Age screening is a way for companies to know if a
follower
?meets a certain minimum criterion in terms of age, which can vary depending on the firm's products and promotional strategies. This is a great way for advertisers to make sure that they stay within regulatory guidelines by not accidentally marketing mature products to minors.
How Age Screening Works
Twitter has partnered with
Buddy Media
to develop an age screening solution for brands, where
new Twitter users
?are required to enter their birth date first before being allowed to follow that particular account. You only need to key in your birthdate once and this automatically apply to all brands that have subscribed to the age screening function. Here's how it would look.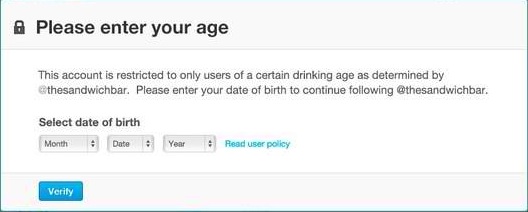 Of course, whether a brand truly does comply with minimum age guidelines set by its respective industry is totally the responsibility of the brand itself. The option to subscribe to the age screening solution Twitter and Buddy Media offer is entirely at the brand's discretion. Read more about Twitter's
policies on age screening
.