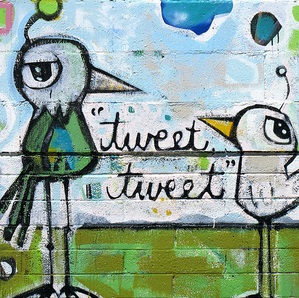 Twitter trends can be seen on the timelines of Twitter users. Social media users resort to these to get and share information about new issues and popular discussions. A Promoted Trend will appear at the top of each user?s trends, which will ultimately help advertisers get the right audience as well as gain more following. When creating a Promoted Trend, you increase exposure significantly and can be seen by thousands of individuals in just a matter of hours. There are rules that will help you make a proper Promoted Trend for maximum exposure and generate?new loyal customers.
Basic Guidelines
A Promoted Trend should not contain a lot of capitalizations. Only use capital letters to create separation between words. Capitalize the first letter of each word to make it more appealing and easy to read. Do not use punctuations, spaces and symbols when creating a Promoted Trend. The hashtag will be broken by these so the topic will not trend organically. You lose relevant followers by failing to write the hashtag properly. Adding numbers is recommended to be easily identifiable from others with similar keywords or topics. The name of the Promoted Trend should not exceed 20 characters. Some characters are wider than others so the character limit might change depending on the types of letters used.
Tips on the Content of the Promoted Trend
It is highly recommended that you come up with a Promoted Trend that employs keywords that are relevant to a particular brand, company, product or service that you are offering. Being consistent and relevant in the words used will drive more followers. The Promoted Trend should not imply partnership or collaboration with Twitter, other groups or individuals without their permission. Never use profane or offense language or include sexual or explicit content in the Promoted Trend. Check out McDonald's latest attempt at a promoted hashtag with #FryFutbol, which rode on the world trending hashtag #worldcup.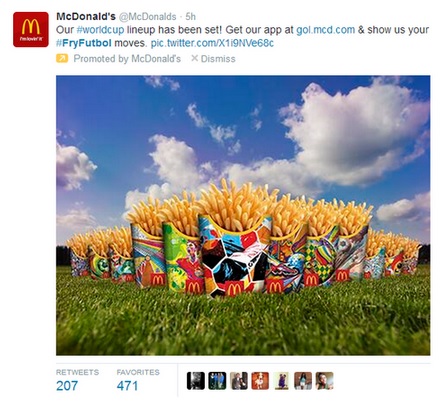 On its own, we can see that it has generated some 47,200 tweets in the past two weeks.
Getting in Touch with Twitter
When creating a Promoted Trend, you will get more help by contacting Twitter support agents. Sign in to ads.twitter.com and go to ?Need Help? at the top navigation bar. Twitter will match your report accordingly. Regular users may report advertisements that violate Twitter rules. It is also ideal to communicate with other frequent users of Promoted Trends to get more tips and insight on how to launch these successfully. Learn from the experience and strategies of experts to boost your business quickly. Individuals and companies who are interested in starting a Promoted Trend may go to business.twitter.com.