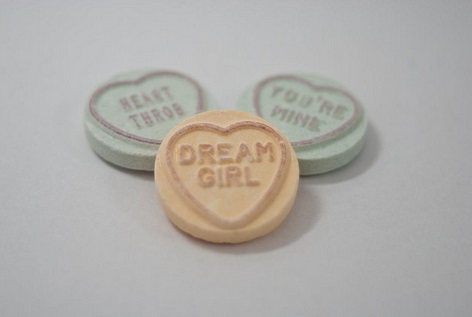 ??by?
?
DavidShutter
?
The hashtag
#RejectedCandyHearts
is trending well on Twitter again for Valentine?s Day. It was originally launched on February 13, 2009 where social media users can make customized candy hearts together with a personal message. The messages shared by users usually involve Sweetheart parodies that are unromantic and relate well with individuals celebrating Valentine?s Day alone. Users are only allowed up to four characters per line and no more than two lines for the message. Sweethearts are small heart-shaped candies sold on Valentine?s Day. On February 13, 2011 the hashtag #RejectedCandyHearts trended well on Twitter and has become a tradition for users every year. People who don?t have dates for Hearts Day share their sentiments through memes and photos. Other related hashtags include #ForeverAlone and #ForeverStuckToSomeoneIHate. People share how they?re going to spend Valentine?s while others joke about the irony of being alone while everybody else is getting flowers and chocolates. There were also pictures of unique items that those going solo can resort to if they find themselves lonely on February 14. Here's a sampling of the tweets we're seeing this year.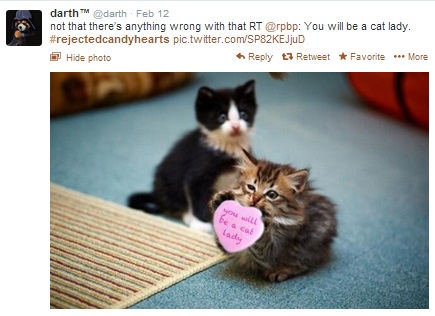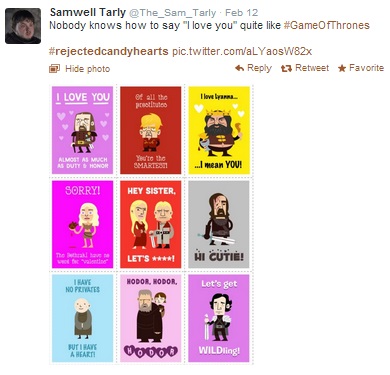 The hashtag #RejectedCandyHearts show that traditional hashtags are becoming more popular each year as people celebrate holidays and annual events. Users can exchange ideas on how to spend their Valentine?s Day or console one another through jokes and sarcasm if they?re spending time alone. More memes and pictures are being uploaded every minute on the hashtag. To date, the hashtag has reached 103,800 tweets.
Courtesy of
Hashtags.org Analytics