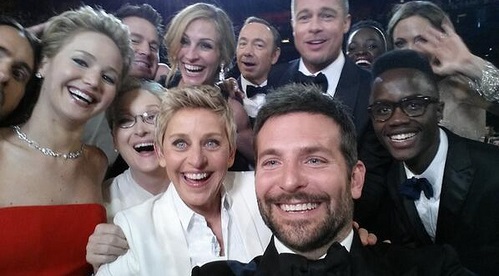 ??by?
?
ifindkarma
?
Twitter signed up ABC, a Disney-owned major TV network for Amplify, Twitter?s photo and video-sharing program. The 86th Academy Awards, held on March 2, 2014, was the focal point of the collaboration between ABC and Amplify. According to Karin Gilford of ABC, the videos were labeled as part of an ad buy from Samsung. As a result, the photos shared from celebrities backstage will be seen by more people. During the events, backstage photos of stars were shown at a tablet made for people to tweet from, called the Twitter Mirror. Variety first reported the partnership where ten tweets will be sent from the Twitter account @TheAcademy. One of the most anticipated productions from Amplify?s campaign is the Twitter Mirror which shows selfies of celebrities from the green room backstage at the Academy Awards. Other Amplify campaigns showed video clips. The initial tweets are sponsored by Samsung Electronics. Amplify campaigns are expected in future TV shows, especially series finales and live shows, according to Gilford. She said, ?These things take off on Twitter anyway ? and here is a way to throw fuel on the fire with an advertiser attached.? The hashtag #OscarSelfie trended significantly, especially after that awesome stunt involving Hollywood A-listers. It even spurred the creation of the hashtag #SelfieOlympics, which continues to gain a huge following to this writing.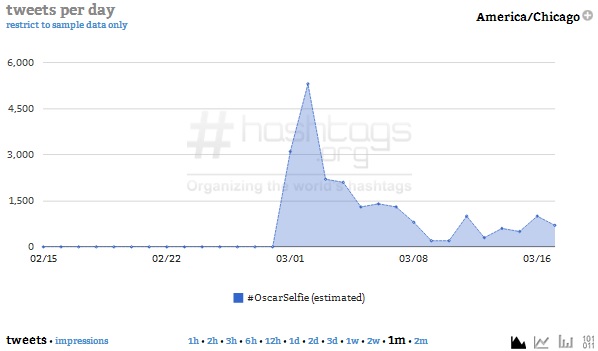 Courtesy of
Hashtags.org Analytics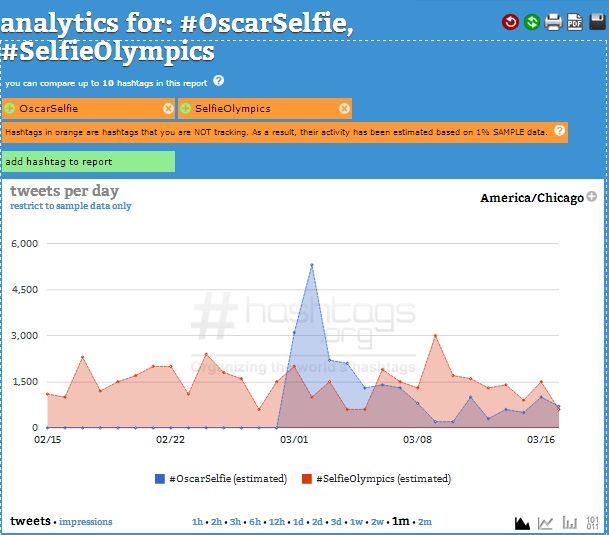 Courtesy of
Hashtags.org Analytics
Twitter has also worked with other major networks in the past. In September 2013, the social media company partnered with NBC which included Amplify. CBS and FOX also promoted sponsored clips of TV shows using Amplify. Twitter introduced Amplify in May 2013 shortly after buying the program. Amplify primarily promotes live TV shows and content in real time by allowing advertisers and media companies feature video clips and photos from broadcast programs in only five to ten seconds. In 2013, social media users and advertisers witnessed a significant correlation between TV and social media, particularly Twitter. Currently, 95% of live TV discussions are done on Twitter. Many live events, TV shows and commercials include hashtags where fans can talk and exchange their views. The use of hashtags and advertisements on social media for TV shows has a direct effect on TV ratings and vice-versa. More hashtags are featured on TV shows to encourage viewers to comment and share their expectations. Twitter also created opportunities for networks to increase ratings for specific shows through video clips and photos provided by broadcasters. For example, ESPN and car companies featured videos and instant replays in tweets during games. Highlights of sporting events, concerts and shows were also replayed which brought new loyal fans to networks and brands. Amplify is expected to help marketers more in 2014.