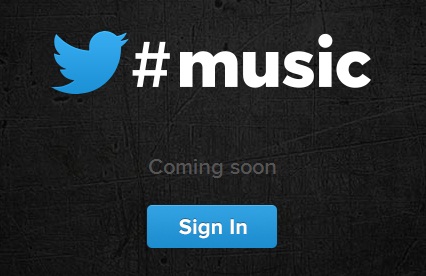 Rumors that have been circulating months ago have proven to be true as social micro-blogging giant Twitter confirms that it will launch Twitter Music soon. The
music.twitter.com page
?is inviting more users to sign in and claims to be the best new music source in the world right now. Some of the things to expect from the app include the ability to read tweets from users, post tweets, as well as browse follower profiles. As of the moment, a server error will appear when users sign in, although the page currently indicates ?coming soon?. People can get more details by following the hashtag
#music
(but the hashtag itself is ambiguous so prepare to sift through unrelated posts). A number of groups and celebrities confirmed that Twitter will, indeed, be introducing the new music app. Personalized suggestions from the app are expected to reach users on April 19, 2013. The music service by Twitter is expected to match rivals like Spotify, which worked closely with Facebook, and even a new music service which is still in the works from Apple. The app was also introduced at the Coachella festival and will first be made available to music and television personalities who will entice more Twitter users to sign in. Over 200 million Twitter users can expect to get updates in the next few days from the likes of Ryan Seacrest and Wiz Khalifa.

Other things to expect from the new music app include searching for future acts and playing the latest songs from a variety of artists. The app is set to first launch on iOS. Other music services are expected to offer collaborative effort in helping online users find relevant content. The technology that Twitter will be using for the music app will generally be founded on
We Are Hunted
, which the social media site acquired to enter the music industry. People can share and find some of the newest albums and songs daily when using the app. Follow
@TwitterMusic
to get more information.