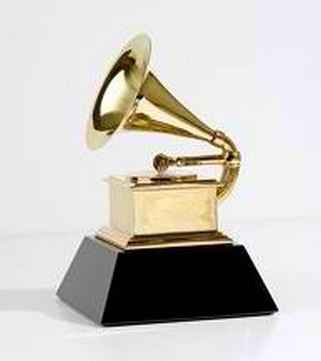 The 55th Grammy Awards 2013 proved to be another successful event both on television and online, showcasing some of the most talented artists as well as a number of new entrants in the music industry. Rapper LL Cool J hosted the show. Here are the winners. Best Pop Solo Performance: Set Fire To The Rain [Live], Adele Best Country Solo Performance: Blown Away, Carrie Underwood Song of the Year: We Are Young, fun. Best Urban Contemporary Album: Channel Orange, Frank Ocean Best Rock Performance: Lonely Boy, The Black Keys Best Pop Vocal Album: Stronger, Kelly Clarkson Best Rap/Sung Collaboration: No Church In The Wild, Jay-Z & Kanye West Featuring Frank Ocean & The-Dream Best Country Album: Uncaged, Zac Brown Band Best Pop Duo/Group Performance: Somebody That I Used To Know, Gotye Featuring Kimbra Best Dance/Electronica Album: Bangarang, Skrillex Best New Artist: fun. Best Hard Rock/Metal Performance: Love Bites (So Do I), Halestorm Best Rock Album: El Camino, The Black Keys Best Alternative Music Album: Making Mirrors, Gotye Best R&B Performance: Climax, Usher Best R&B Album: Black Radio, Robert Glasper Experiment Best Rap Performance: N****s In Paris, Jay-Z & Kanye West Best Rap Album: Take Care, Drake Best Americana Album: Slipstream, Bonnie Raitt Best Blues Album: Locked Down, Dr. John Best Spoken Word Album: Society's Child: My Autobiography, Janis Ian Best Comedy Album: Blow Your Pants Off, Jimmy Fallon Record of the Year: Somebody That I Used To Know, Gotye Featuring Kimbra Is this the biggest social media event for music so far, as LL Cool J claims? It appears so. The Country Music Awards (
#CMAAwards
) in November 2012 went as high as having 57,600 tweets per hour at its peak, while the
#Grammys
held its highest spike at 985,700 tweets per hour. Its related hashtag,
#Grammys2013
, did not disappoint, having 49,100 tweets per hour at its highest. R&B superstar Usher even went as far as saying that this may be the best Grammys ever.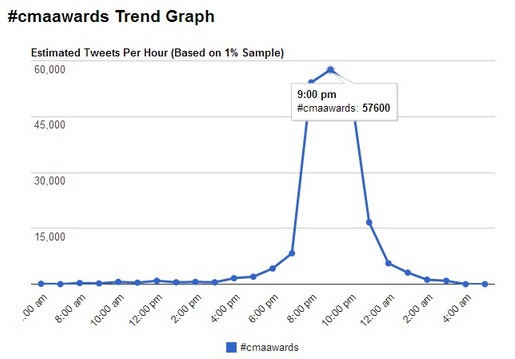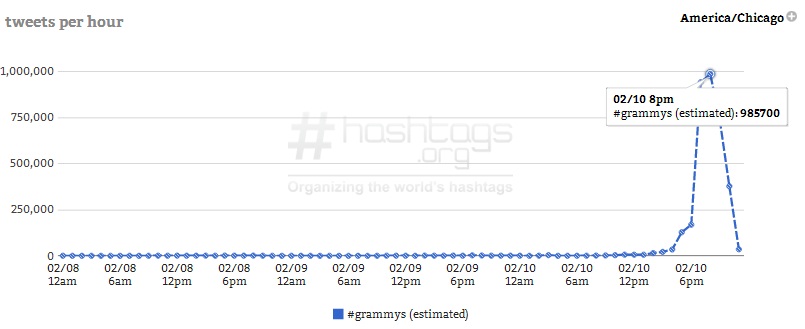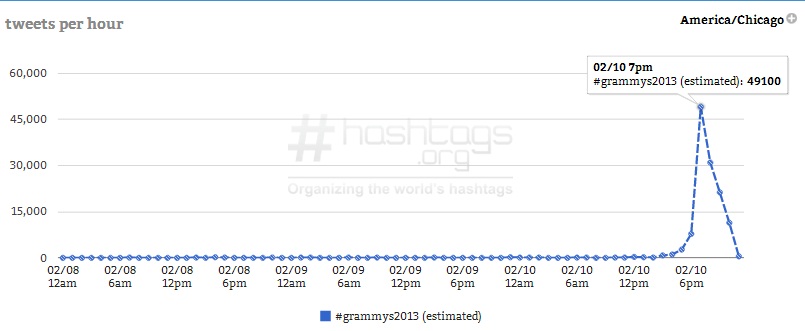 Why Ed Sheeran Was Trending
On another note, it appears not only the event hashtag is trending but also support for British pop artist Ed Sheeran (
@edsheeran
), who appeared on his Grammy debut performance with Sir Elton John.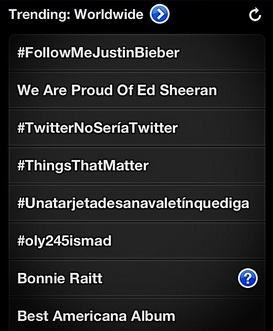 Sheeran missed out on a win for his hit single "The A Team" for Song of the Year to Fun.'s "We Are Young", causing my fans to highlight on social media that, perhaps, he should have won. Hashtags
#WeAreProudofEdSheeran
,
#EdIsOurWinner
and
#WeLoveYouEdSheeran
trended worldwide.