??by?
?Matt McGee
?
Hashtags
#NFL
,
#Seahawks
and
#Packers
got a lot of attention on Twitter on Monday following a controversial win by the Seattle Seahawks over the Green Bay Packers. The Seahawks (
@Seahawks
) won 14-12 over the Packers (
@Packers
) via a 'questionable' call by a replacement referee, leading netizens to express sheer outrage over the decision on Twitter. Netizens posted their sentiments and outrage on Twitter shortly after. Russell Wilson (
@DangeRussWilson
), quarterback of the Seahawks made a pass into the endzone during the final play of the football match. At this point, the team was still down 12-7. Golden Tate (
@ShowtimeTate
), wide receiver for the Seahawks, jumped up for the football together with Sam Shields (
@stickyshields37
) and M.D. Jennings (
@MD_Jennings
) of the Packers. Jennings seemed to have intercepted the ball after the jump ball but there were differences between the calls made by one referee and official. The referee said that Tate had the ball and scored a touchdown. The official, however, ordered for the clock to stop. Normally, when the clock is signaled to stop, it means a touchback call. If the touchdown counted, the Seahawks would win. NFL (
@nfl
) officials immediately reviewed the clips inside the booth after which referee Wayne Elliot said that the ruling by the referee that counted the touchdown would prevail, giving the Seahawks a kick that would officially make them the winners. Twitter was full of mixed reactions within minutes after the call. Several NFL fans showed their disappointment, saying how ridiculous the call was especially when it was made by a replacement referee. Here's a look at the activity for
#NFL
,
#Seahawks
and
#Packers
.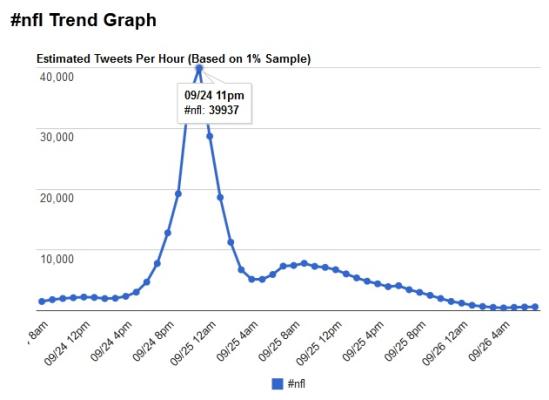 Courtesy of
Hashtags.org Analytics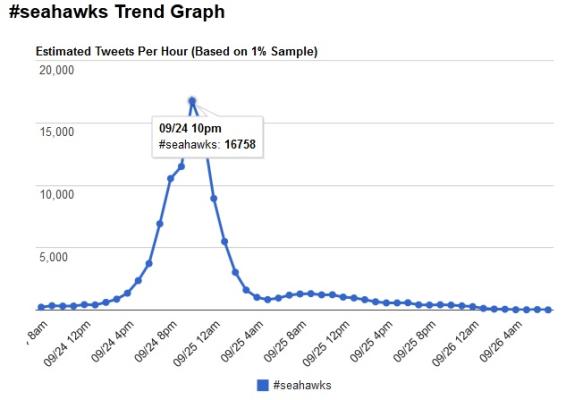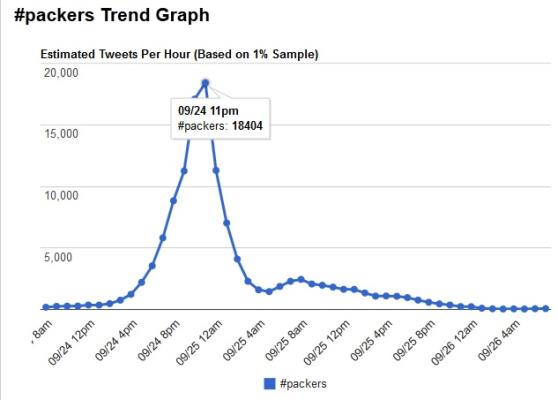 Courtesy of
Hashtags.org Analytics
Fans from both sides tweeted their reactions. Others were very direct in attacking the referee, players and NFL while others mixed their conversations with humor and fun. Here are some of the tweets.





Seattle players also got on Twitter to share their exhilaration after the exciting win. Their standing now improves to 2-1. Many sports commentators, celebrities and legends also posted their own reactions about the controversial game on the social media site. Even Lebron James (
@KingJames
) of the NBA team Miami Heat posted: