#GoTFinale
was created by fans to talk about the recent episode and the fate of their favorite characters. There were plenty of tweets from fans telling that they are already excited about the next season and that they are sad to have to wait for several months before season five releases. There were also memes captioned ?Summer is coming? as well as photos from scenes in the episode. The tweets talked about the futures of Aria, Tyrion and Tywin Lannister as well as the people defending The Wall. There were further comments on the family ties of the Lannister family and what would happen to Khaleesi and her dragons next. Thousands of tweets were generated in the first few hours then #GoTFinale peaked ten hours later. The hashtag #TheChildren was also trending well on Twitter, with people sharing their thoughts and?opinions on how the 60-minute episode played out. Many also presented their own versions of the story for the next season.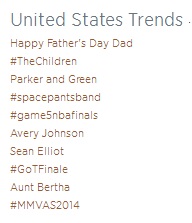 #GoTFinale generated over 5,000 tweets per hour at around 9 p.m.
#TheChildren
generated over 9,000 tweets per hour at the same time.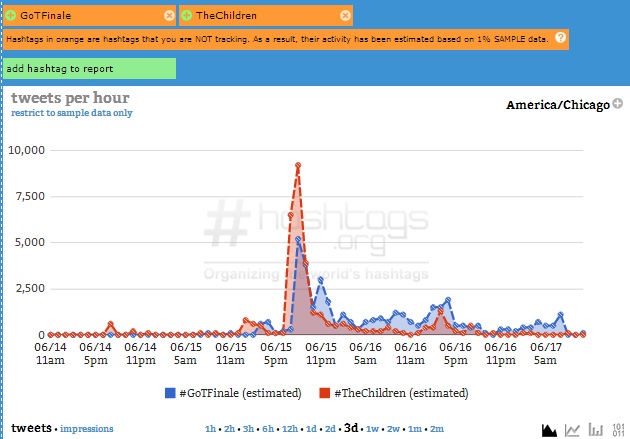 Courtesy of
Hashtags.org Analytics
These huge figures show that TV viewers and social media users have a huge connection via hashtags. They can easily share their feedback and reactions to the recent shows as well as communicate with others online just minutes after watching the show or even while the episode is playing. Fans of The Game of Thrones in the meantime can continue sharing photos, links and memes while waiting for the next season.