The feast day for the saint who represents love and marriage,
#ValentinesDay
has become a special time of year for love birds to take a day to celebrate their love. The holiday was celebrated not only by all of these couples but was also used as a marketing strategy for businesses. It isn't uncommon for restaurants and shops to be packed with couples out on dates and flower shops bursting with roses, a classic symbol of love. Of course, with plenty of preparations needed for the day, this hashtag has been trending for a little while. From great meal ideas to the perfect gift, this hashtag was used for everything involving #ValentinesDay.

Courtesy of
Hashtag Analytics
Throughout the day, the Tweet rate grew consistently. For many, they had fun plans with their significant other and were trying to wait patiently to be with them. This meant a?romantic night out, sweet treats and desserts, or just a comfortable night at home relaxing and watching a movie or two.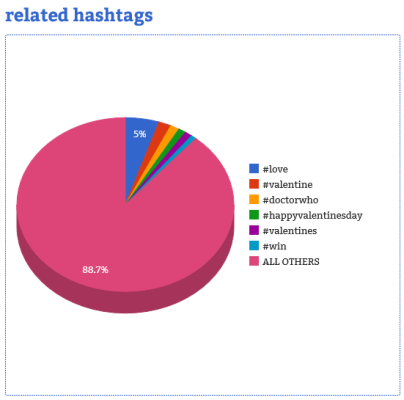 Courtesy of
Hashtag Analytics
While there were a few other related hashtags, there wasn't a big focus on them. Many of the different types of Twitter accounts had their own hashtags to add to #ValentinesDay.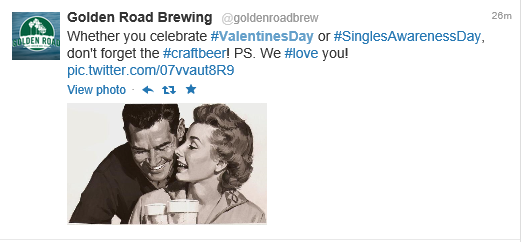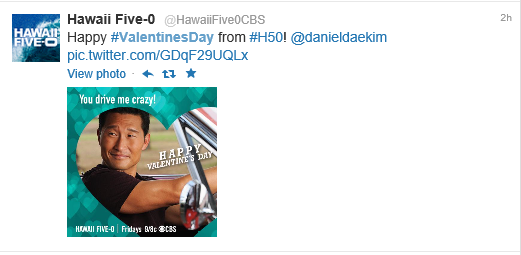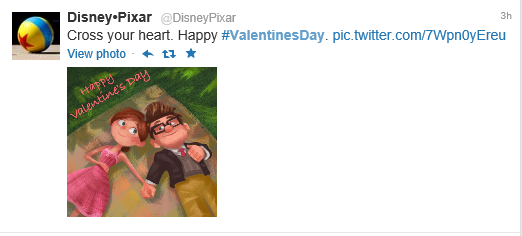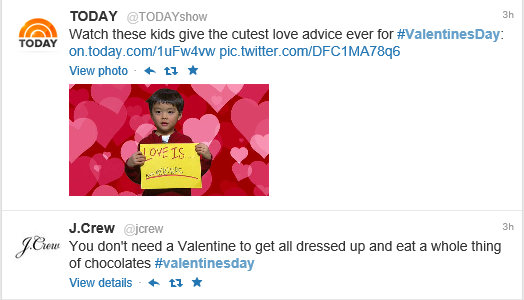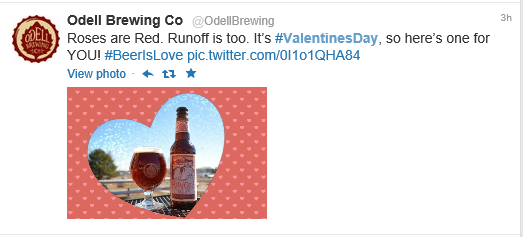 From special movie moments to great gift ideas, everyone seemed to want to help spread the love. One of the most popular Tweet ideas seemed to be the idea of original Valentine's cards. These usually related to the type of Twitter account posting. For example, a certain band would design a card that featured a special quote from one of? their favorite love songs they wrote. Others had cheesy lines that related to TV shows, movies, food, hobbies, and historic moments. It seemed even those single social media users out there also took this special day to celebrate themselves and enjoy a day where they would do whatever they wanted. Single or not, #ValentinesDay was certainly fun across social media.