Social media loves award shows. Every year, the National Academy of Recording Arts and Sciences,?focusing mainly with music, puts on the
#GRAMMYs
Award show. Music from every genre you could think of are celebrated and the best of the best receive an award for being at the top last year. This year, social media was more than excited to see their favorite musicians and artists win an award. Even if there were only a handful of selected artists, there were numerous performances and special songs to keep the audience happy. With Tweet rates in the hundreds of thousands per every 15 minutes of the broadcast, this year's #GRAMMYs show was more than a hit.

Courtesy of
Hashtag Analytics
The number of related hashtags is due to the many different awards given out. From performances to some of the biggest awards, there were hashtags for everything. However, most of the live updates from the night came directly through #GRAMMYs, so most of social media seemed to follow this particular hashtag.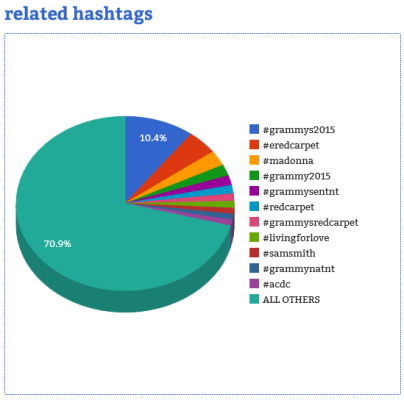 Courtesy of
Hashtag Analytics
From awesome surprise appearances from AC/DC to aspiring newer stars like Sam Smith, there was plenty of attention toward the #GRAMMYs across Twitter and social media. Images, quotes, and videos capturing astounding moments during the performances were shared back and forth between friends and followers.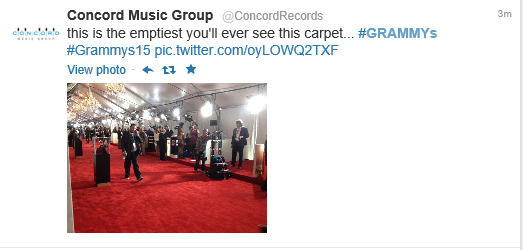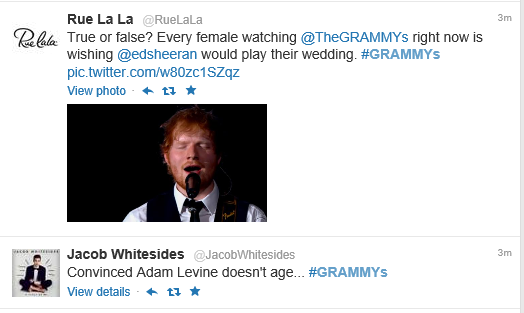 The Artists were clearly having fun as they shared their feelings and favorite moments from the event. The great thing about social media is that all these people, including celebrities, are all able to?see what everyone else thinks about the award show just by a simple search of the #GRAMMYs hashtag.?Even before the night of the show, the hashtag was used to make predictions about which nominees would win and what songs?people would like to see in the performances.?Whether or not?you had time to watch the #GRAMMYs, social media has everything covered including sources of where to?watch highlights and the latest news announced by the artists.