Social media has become a place for people from all over to share their interest on a similar topic. This doesn't limit people to sharing ideas with those in their own country, but they can also have discussions with people of other cultures from across the globe. Now, with the power of technology and through?social media, the world converses together even though individuals may live thousands of miles away from each other. This can help certain cultures learn about different ones they have never heard of. Of course, there are certain universal struggles through the world because of so many differing views. This is where
#HumanRightsDay
gets its motion. With one simple hashtag, tens of thousands across?the world can celebrate human rights.

Courtesy of
Hashtag Analytics
The graph above shows that people were more than willing to share their feelings about #HumanRightsDay. The trend lasted for quite some time during the day and continued into the evening. People from all across the world celebrated. As seen by the trend, plenty were willing to share what they did to defend human rights. Perhaps others were too busy doing so that they didn't Tweet about it.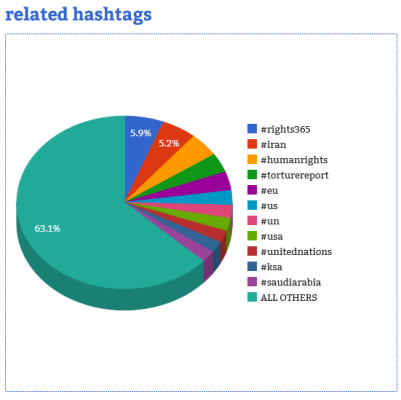 Courtesy of
Hashtag Analytics
With the numerous related hashtags, social media could see just where these #HumanRightsDay deeds were taking place. From the United States to Saudi Arabia, people were more than happy to celebrate something they hope might one day be there for all: basic human rights.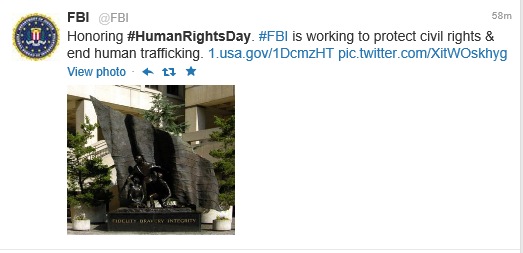 People focused on upsetting issues present in our world today. They called for action or at least recognition. #HumanRightsDay also brought people to ask why people don't celebrate and strive to protect human rights on a daily basis. Of course, people were able to express their feelings on current issues thanks to social media. From stories to organizations, social media was filled with inspirational #HumanRightsDay messages. Featured graphic: From
Wikispaces.com
Creative Commons Attribution-ShareAlike 3.0 Unported