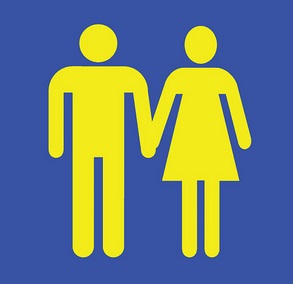 ??by?
?
charlesfettinger
?
After 22-year-old Elliot Rodger went on a rampage against women and massacred seven people including himself, social media users came up with the hashtag
#YesAllWomen
to share that they do not feel safe and that dangers such as those posted by the killer-suicide exist in today?s society. Elliot Rodger is the suspect in a massacre where he described a ?Day of Retribution? where he would attack all women because they did not choose him as a boyfriend. The hashtag #YesAllWomen included several empowering tweets about the risks and threats that women face in today?s culture. Many shared that such incident showed that it is dangerous for them to say no to men they do not like and that they face real danger if they exercise their options. The posts also expressed how men are taught to look down on women and do not put much concern on their health, safety and standards. The hashtag served as a response on behalf of women against men who came up with terms like ?friendzone? and ?slut? to criticize them for choosing the men in their lives. For women who supported #YesAllWomen, they shared that developing behavior like that of Rodger should not be tolerated and its initial roots online should be stopped before more hate grows. As of this writing, the hashtag has reached 1.2 million?tweets and 1.2 billion?impressions. It ?peaked at 61,500 tweets on May 25.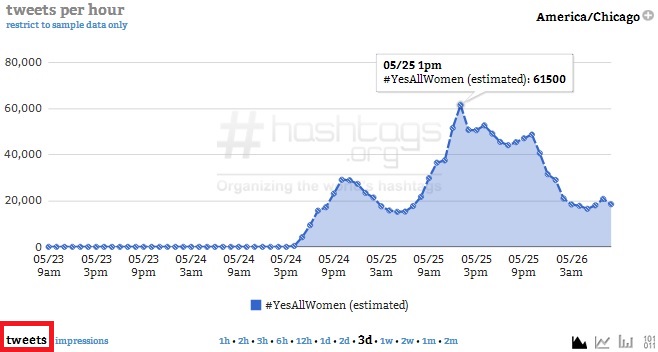 Courtesy of
Hashtags.org Analytics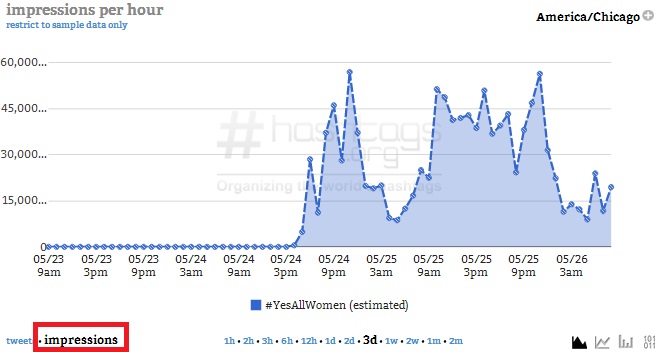 Courtesy of
Hashtags.org Analytics
There were also women who shared their personal experiences on how they were mistreated by men and how they dealt with past abusive relationships. Other tweeted the disparity between the two sexes in all stages of life. One notable user tweeted, ??Slut? is attacking women for their right to say yes. ?Friend zone? is attacking women for their right to say no.? The hashtag is on top of the trending list on Twitter and in less than 24 hours, has been used over 150,000 times by social media users. Another related hashtag is
#violenceagainstwomen
.