??by?
?Anne Helmond
?
Twitter is planning to have an improved visual interface by updating the profile pages of all its users on December 12, 2012.
#Twitter
made the announcement to have the new look a few months ago. Online users can expect the visuals to be quite similar to the cover photos of Facebook?s Timeline. This way, fans will have bigger header images at the top of their profile pages and a smaller profile picture in the middle. Initially, the update was only available to a handful of users but the social micro-blogging network decided to apply the changes to all Twitter users. Users also cannot keep the old look of the profile pages. Twitter is asking users to upload the header image within 48 hours to prevent having the default gray image. This is how your profile will look if the images aren't updated.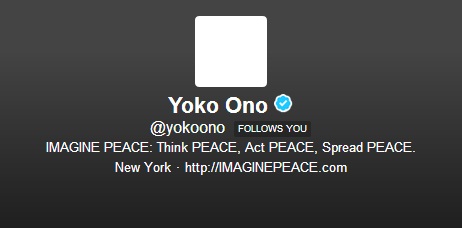 Jack Dorsey (
@jack
), co-founder of Twitter, said that the changes are in lieu of its aggressive efforts to boost advertising. The company aims to venture into new territory by improving in other fields like customer service and sharing news and global issues to various countries around the globe. Dorsey indicated that the new and improved profile page is part of having better curb appeal. As a result, the website expects more new users, as well as more active existing users because of the more attractive visual design. Private users and businesses will benefit from the new changes. The headers can be customized to make companies more appealing. According to studies, online users are more likely to click or follow advertisements and accounts if the visuals are attractive or effectively send the message. This will improve the first impression set by online businesses that wish to gain more followers quickly. Companies intend to spread their message to potential clients in a complete and tangible manner. The new look provides extra screen space to the online users. For inspiration, here's a look at the profiles of some of the most famous accounts on Twitter.