??by?
?erikgstewart
?
Social media is now used by several companies and agencies throughout the world as a means of communicating quickly and effectively to their respective target markets, as well to spread news on various issues on a local and global scale. It has become very easy to share information using
Twitter
's 140-character limit per tweet. Crafted concisely and to the point, a tweet can reach a million users in just under one second. Media companies should, however, be careful about posting news on the social media platform because there are instances wherein usernames are mixed with real-time news, thereby putting the wrong people on the spotlight. They key to getting the right information is knowing who the right people or user accounts are. To be extra sure, look for the
Verified Account
symbol beside the usernames.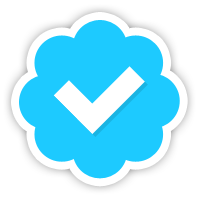 Here are some of the top news accounts covering both US and global markets you might be interested in following on Twitter. Some have yet to have a Verified symbol to their names, but the Hashtags team has checked them out and they're authentic.
Note: Follower counts below are as of October 20, 2012.
Most Followed News Accounts
1.
PTVNews
(Pakistan)
@PTV_News
has 1,981 followers 2.
Asia Pacific News
@AsiaPacNews
has 2,722 followers 3.
NZNews
(New Zealand)
@NewZealandNews_
has 4,784 followers 4.
RFA Vietnamese
(Vietnam)
@VietnamNews
has 5,486 followers 5.
ITN News
@itn_news
has 5,841 followers 6.
FOX16 News
@FOX16news
has 7,438 followers 7.
SABC News Updates
(Africa)
@SABCnewsNow
has 7,647 followers 8.
South Korea Daily
@SouthKoreaDaily
has 10,730 followers 9.
Yonhap News Agency
(South Korea)
@YonhapNews
has 14,304 followers 10.
WBIR Channel 10
(Tennessee)
@wbir
has 19,825 followers 11.
Brisbane Times
(Australia)
@brisbanetimes
has 20,828 followers 12.
Daily Mirror
@DailyMirror
has 25,497 followers 13.
UAE News
@UAENews
has 31,315 followers 14.
SBS News
(Australia)
@SBSNews
has 32,621 followers 15.
Palestine News
@palestine
has 34,565 followers 16.
EWTN Global Catholic Network
(Alabama)
@EWTN
has 35,655 followers 17.
NBC News World News
@NBCNewsWorld
has 37,312 followers 18.
Euronews
@euronews
has 41,336 followers 19.
New York Times Live
@NYTLive
has 53,155 followers 20.
ABC7 News Bay Area
@abc7newsBayArea
has 55,246 followers 21.
Voice of America News
@VOA_News
has 60,471 followers 22.
Channel NewsAsia
(Singapore)
@ChannelNewsAsia
has 82,809 followers 23.
New York Daily News
@nydailynews
has 88,831 followers 24.
RTE News
@rtenews
has 88,981 followers 25.
ABC World News
@ABCWorldNews
has 124,647 followers 26.
Daily Telegraph News
(UK)
@TelegraphNews
has 143,999 followers 27.
CBC Top Stories
(Canada)
@CBCNews
has 146,915 followers 28.
CNET News
(US)
@CNETNews
has 182,857 followers 29.
Hindustan Times
(India)
@htTweets
has 307,485 followers 30.
MSNBC
@msnbc
has 309,097 followers 31.
NBC News
@NBCNews
has 372,262 followers 32.
ABS-CBN News Channel
(Philippines)
@ANCALERT
has 594,607 followers 33.
NHK News
(Japan)
@nhk_news
has 601,786 followers 34.
ABS-CBN News
(Philippines)
@ABSCBNNews
has 606,365 followers 35.
Bloomberg News
@BloombergNews
has 681,744 followers 36.
VIVAnews
(Indonesia)
@VIVAnews
has 794,258 followers 37.
Us Weekly
@usweekly
has 820,547 followers
Accounts With Over 1 Million Followers
38.
BBC News
@BBCNews
in the United Kingdom has 1,044,442 followers 39.
GMA News
(Philippines)
@gmanews
has 1,085,371 followers 40.
E! News
(US)
@ENews
has 1,181,930 million followers 41.
NPR News
@nprnews
has 1,272,911 followers 42.
Al Jazeera English
(Doha, Qatar)
@AJEnglish
has 1,315,592 followers 43.
Fox News
(US)
@FoxNews
has 2,056,302 followers 44.
Reuters Top News
@Reuters
has 2,141,466 followers 45.
CBS News
@CBSNews
has 2,181,764 followers 46.
BBC News World
@BBCWorld
has 2,673,354 followers 47.
Breaking News
@BreakingNews
has 4,716,398 followers 48.
E! Online
@eonline
has 4,958,016 followers 49.
The New York Times
@nytimes
has 6,328,408 followers 50.
CNN Breaking News
(US)
@cnnbrk
has 9,028,081 followers These news accounts have been made available on Twitter for people to constantly follow the latest updates and developments in different parts of the globe. Since the media aims to garner as wide an audience as possible, the use of social media sites like Twitter has made it very convenient and easy to place news and information. People can access the handle anytime using mobile devices or personal computers and get the news in an instant. Social media platforms like Twitter has shown to be very effective in substituting traditional materials like television, radio and newspapers. Aside from being free, people can get the information from different channels all across the globe. There are a lot more of verified news accounts on Twitter. Do you know of an account that should be on this list? We'd love to know about them in the comments!