How Successful Hashtags Did It
During the 2014 Super Bowl, several companies incorporated hashtags in their campaigns which drew thousands of fans and new customers in just a few hours. The beer company Bud Light had another successful hashtag campaign with
#UpForWhatever
, which featured a variety of celebrities like Arnold Schwarzenegger and Don Cheadle.?The hashtag grew by 1,200 times since it was introduced on January 18, 2014. As of this writing, it has generated 24,100 tweets and nearly 27.5 million impressions.

Courtesy of
Hashtags.org Analytics
Coca Cola also featured the hashtag
#AmericaIsBeautiful
together with a touching video called ?Going All The Way?. The hashtag immediately drew attention and people started sharing their own bits and pieces about how great the United States is, sharing videos, quotes and jokes. Some criticized the campaign but still used the hashtag to make their opinions known. Using a video together with the hashtag is a powerful way to drive the target market and gain interest. It peaked at 27,500 tweets on February 1 and has, so far, recorded over 80,000 tweets. It has also made a whopping 277.7 million impressions.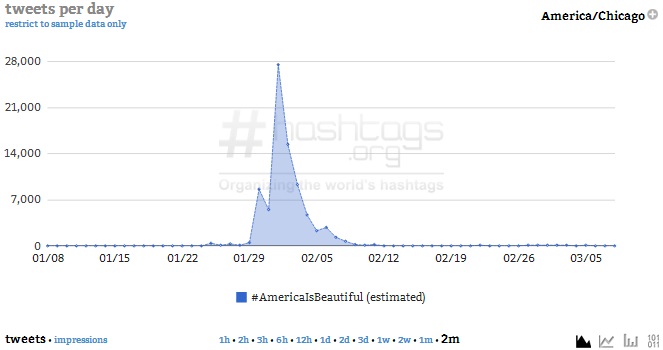 Courtesy of
Hashtags.org Analytics
High Numbers Don't Always Mean Success
Having high user engagement and high total impressions do not always equate to positive feedback. There are several hashtags that get trolled for using the wrong keywords, sending the wrong message or impression or being insensitive to local and global issues.?These become quick targets for trolls or individuals who want to cause distractions and poke fun at an initially serious advertising campaign. The hashtag
#AskJamesArthur
was initially intended by the British X Factor winner to get closer to fans and talk about his career, songs and performances. However, the conversation started to gather trolls when people asked him irrelevant questions such as what he thinks about wearing glasses or which is the best candy to get at a store. #AskJamesArthur may have collected 27,300 tweets, but the amount of trolling that happened was enough to make him pull it out.?Regardless of the high numbers, it was not considered a successful campaign.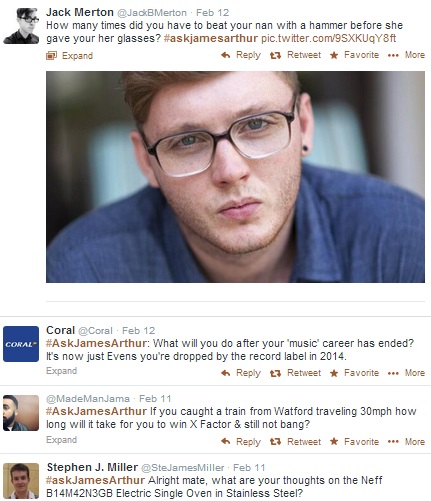 In line with the 2014 Winter Olympics, the hashtag
#SochiProblems
was created which was intended to draw more fans and have them share their thoughts on the different games and events held in Sochi, Russia. However, trolls began to dominate the conversation and started sharing memes and tweets about the community and development problems in Sochi. There were tweets about old and shabby hotel rooms for the contestants and the starving Russian citizens. Others also attacked the Russian government for hosting the games despite its poverty issues.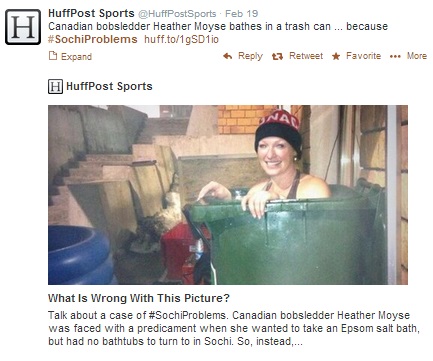 Using Hashtag Analytics
The use of hashtag analytics tools will help you determine how visible the campaign and tweets were and how people actually responded to these. You can view the total impressions and reach made anywhere between 1 day and 1 week and can read the actual comments by social media users. You can then plan future hashtag campaigns better based on what the numbers say.