raising funds via social media
. The idea started when Andrew visited Gofundme.com and Kickstarter.com. He realized that there might actually be online places where he can ask help from others to realize his predicament and hopefully contribute out of sheer kindness. The couple thought that social media websites like Twitter and Facebook could be used to their advantage, considering how thousands of users visit every day. After going live for 30 minutes, they started generating cash to help achieve their goal. Kelcie shared that it was very touching to see people willing to help and meet their objectives. As of this writing, here's an update on the donation trail.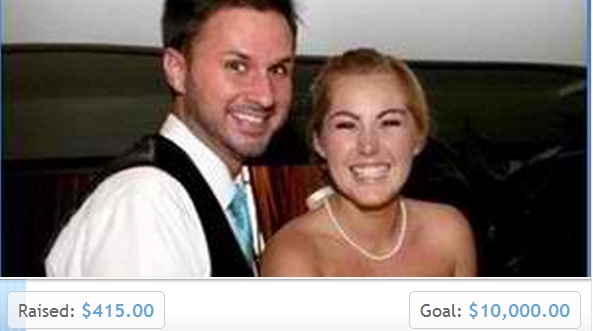 The idea of raising funds online is not actually uncommon.
Shelton and Brandi Koskie
also generated money for IVF. Each visitor was asked for $1 only. After a couple of years, the Koskies had enough funds to afford the method and successfully conceive their baby girl. More creative ideas can also be used to generate funds on social media. Some people start contests or auctions to raise money with very good results.