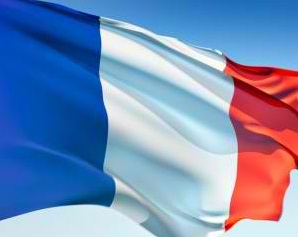 The French Government recently banned several English words from common speak, as they reportedly find these quite invasive to their own language. Included in the prohibited words is the term ?hashtag? which is very popular on Twitter. Even teachers, students and the media were prevented from using the term. When the ?#? symbol is available in print, the French word ?mot-diese? should instead be spoken, as ordered by the Academie Francaise. There is actually a difference between the ?#? symbol and the term ?mot-diese?. The ?#? symbol generally leans to the right, while the latter has a vertical appearance. The Academie Francaise is a special body under the French government which aims to save the French language from external influences. There were many English words shown on the website which were deemed prohibited. Other terms include ?email?, ?low-cost airline? and ?blog? among other things.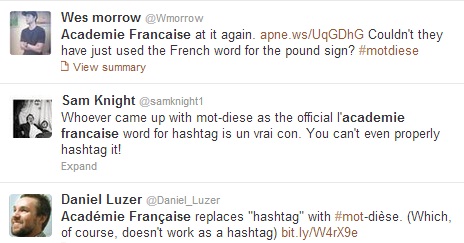 A number of hashtags were actually created for users to voice out their comments and concerns regarding the new strict rules. These are namely
#teamcroisillon
and
#fightingalosingbattle
. Due to technical details, some people say that the term ?croisillon? is a more suitable word to use compared to ?mot-diese?. The banned words were
displayed on the Journal?s website
, which spans more than 65 pages long. There were several words that were also banned which many people found absurd such as ?supermodel?, ?weekend?, ?coach? and ?corner?. Many people cited how impractical and unrealistic the objectives of the new campaign is, saying that the French government should think of other less intrusive and attainable ways to promote the language. Some further stated that English will always be the primary language in the next several decades. Even though there are 200 million people who can speak French, there is currently no way for the language to supersede English. As far as some people are concerned, French is becoming obsolete. We're sure you have an opinion on this issue. Let us know in the comments!