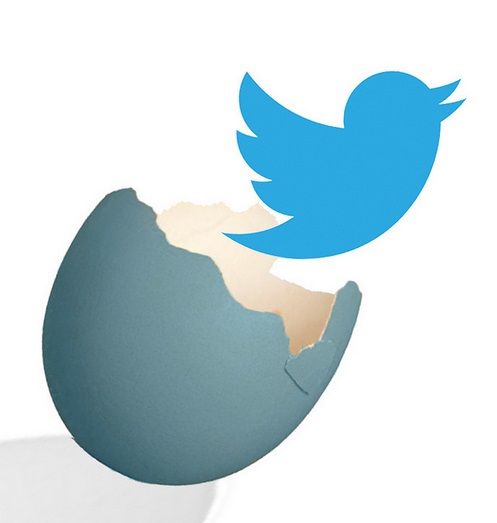 ??by?
?
mkhmarketing
?
New features are expected from Twitter after plans of removing hashtags, @-replies and the #music app were announced in March 2014. Twitter fans are excited to know that the social media platform will allow photo tagging and add collage features, allowing them to upload more than one photo in every tweet. These can significantly expand the reach of the 140-character tweet. One of the main advantage of photo tagging is saving space. Before, users have to mention people in the tweet to inform them about new photos. Such can consume much of the 140-character limit of tweets. Putting tags on pictures will not affect the character limit now. Tagged users will find notifications in the interactions tab in the same manner when people are mentioned in tweets -- and you can up to 10 people.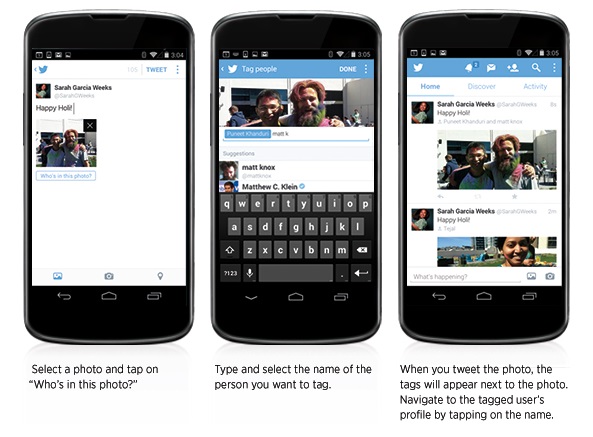 Before, users had to rely on a third party app to create a collage since Twitter only allows a maximum of one image. The new collage feature allows Twitter users to choose up to four pictures then arrange these into a rectangle. Privacy settings are also available for users to choose whether they want to be tagged by others in pictures. They also have the option of untagging themselves from images. A blocked user cannot tag the user blocking him.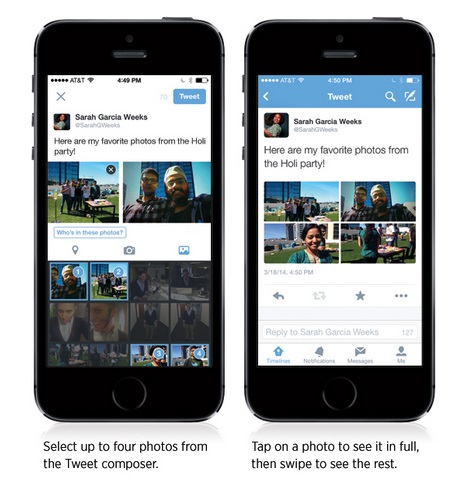 The new features are expected to launch on iPhones and Android devices first. The new features spurred social media users to compare Twitter with its rival Facebook more, after the two platforms have been launching new and similar features alternately in the past several months. Twitter experts report that the company aims to make the site more engaging and social with the additions.