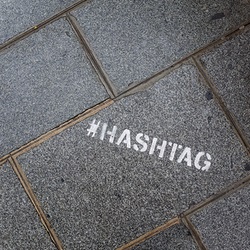 ??by?
?
Théo La Photo
?
A media company invented a machine that provides new use for hashtags. The Heartbot can convert specific hashtags into generated electricity. The Heartbot was introduced at the Festival of Media Asia. The project was funded by Havas Media Group Asia Pacific (
@HavasMediaAPAC
). The name ?Heartbot? was actually derived from Havas Engagement Activated Response Technology Robot. The machine can determine and manage relationships and conversations between brands and the target market. The technology makes much use of hashtags, which have proven to be effective social media tools in boosting brand awareness and engaging consumers to avail of products and participate in campaigns and activities. The HeartBot can generate electricity to light up bulbs and power heat-generating billboards. To convert tweets into energy, the Heartbot searches for specific tweets then generates electricity based on the total tweets generated. The electricity generated lasts for 10 seconds or longer.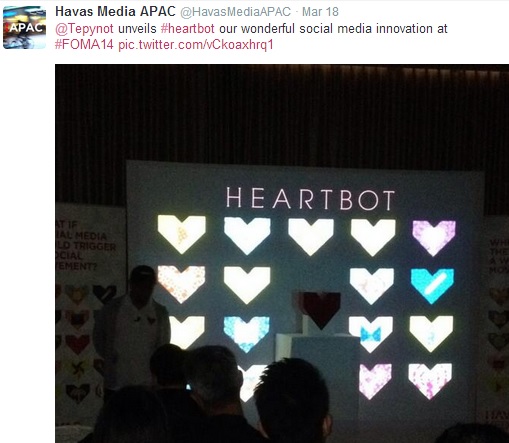 Tony Sarmiento, Havas Media APAC regional creative director and Havas Media Ortega managing partner and chief collaborator said that the invention puts both meaning and innovation together. It required a lot of research and passion to succeed to come up with a very unique machine such as the Heartbot. He further expects the Heartbot to power other equipment in the future as well as maximize the use of social media engagement. More customizations as well as a wide array of applications are bound to be made and added to the machine within 2014. Havas is one of the biggest global communications groups in the world. Havas Media is a division of Havas.