Twitter
. There are thousands of comedians and inherently funny individuals on the social micro-blogging site who can help you de-stress and get the latest lighter-side updates on current issues. Many of these individuals have a very creative and unique take on things which is why they?re worth following in the first place. A fair warning to all, however; not all of them are forgiving when it comes to injecting humor into social criticism. If you enjoy not just the funny, but also the sarcastic, these are the people you want appearing on your Twitter feed. [
Note: follower counts are as of November 30, 2012
] 1. Lord Voldemort. Many social media fans will be excited to learn that Harry Potter's greatest nemesis (
@Lord_Voldemort7
) is actually a funny guy. The account frequently mixes humor into the Harry Potter culture. The account has 2.3 million followers.

2. Tracy Morgan. Morgan is a familiar face to many because of his regular appearance on the TV show ?30 Rock?. The standup comedian (
@RealTracyMorgan
) likes to talk about pets and other insane things. He has 2.1 million followers.

3. Mindy Kaling. Kaling (
@mindykaling
) might be familiar to many online users since she appears occasionally on TV and film. The star of "The Mindy Project" likes sending funny tweets to friends. She has more than 1.9 million followers.

4. Jim Gaffigan. The actor and stand-up comic (
@jimgaffigan
) frequently discusses food and the perks of being a father. He has over 1.4 million followers.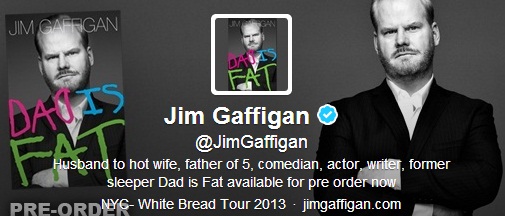 5. Joan Rivers. She is a legend (
@Joan_Rivers
) to many and has appeared in several TV shows. The funny host frequently likes to talk about the weather, TV shows and other celebrities. She has 1.4 million followers.

6. Patton Oswalt. The author and stand-up comedian (
@pattonoswalt
) usually focuses on movies and songs. He also talks about his daily experiences and compares the greatest hits and films in history. He has over 1 million followers.

7. Rob Delaney. The stand-up comedian and columnist (
@robdelaney
) likes to share funny quips about politics and sex. He has 676,000 followers.

8. Alec Sulkin. His ingenious led to the successful TV show ?Family Guy?. The writer-producer likes to talk about Star Wars and self-loathing. You can never get enough of his crazy shout-outs (
@thesulk
). He has 484,000 followers.

9. Neal Brennan. Brennan is a director and writer (
@nealbrennan
) who likes to joke about race and politics. He has 183,000 followers.

10. Chelsea Peretti. She (
@ChelseaVPeretti
) dubs herself as one of the greatest comedians. As far as online users are concerned, she comfortably falls in the list especially when sharing hilarious posts and photos. She has 170,000 followers.

11. Morgan Murphy. The TV writer (
@morgan_murphy
) frequently talks about naps, television and the internet. He has 94,000 followers

12. Jocelyn Plums. Her sense of humor leans more towards sarcasm. Plums (
@FilthyRichmond
) shares funny posts about recent issues, motherhood and politics. She has 60,000 followers.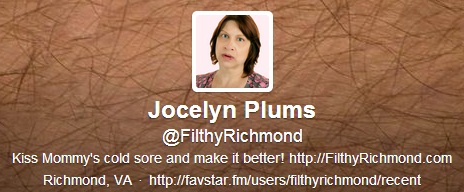 13. Jake Fogelnest. Conversations get rowdier when Fogelnest (
@jakefogelnest
) is around. He usually likes to post fake retweets of celebrities and popular companies. He has 39,000 followers.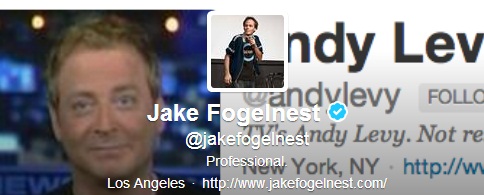 14. Stephen Colbert. The popular TV host (
@Stephenathome
) frequently talks about science, politics and himself. He shares the funny things that happened to him on a regular basis. He has 38,000 followers.

15. Jon Wurster. Wurster (
@jonwurster
) plays drums for Mountain Goats, Superchunk and Bob Mould. His crazier side likes to joke about classic rock, touring and bands. He has 28,000 followers.

16. Wolf Puppy. The account will require you to ask for access initially. Afterwards you can see crazy photos of puppies and wolves. The account (
@wolfpupy
) has over 25,000 followers.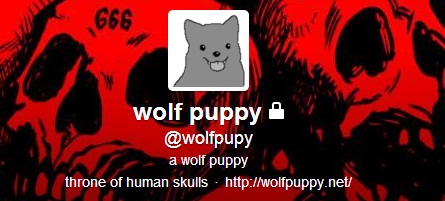 17. Josh Gondelman. He is one of the wittiest guys around. You will enjoy how he (
@joshgondelman
) immediately thinks of the simplest things in the most extraordinary ways. He has 10,000 followers.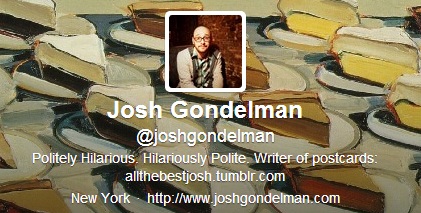 18. Bobby Finger. Finger (
@bobbyfinger
) is a copywriter and is an expert in making GIFs and makes Twitter users laugh regardless of the time and day. He has 5,660 followers.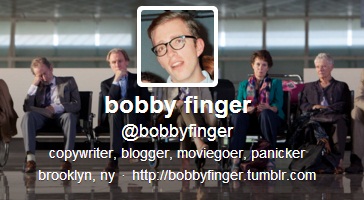 19. Lacey Micallef. Micallef (
@fartpalace
) is another GIF expert who shares her creations occasionally couple with a few hilarious tweets ending with authority. She has over 4,000 followers.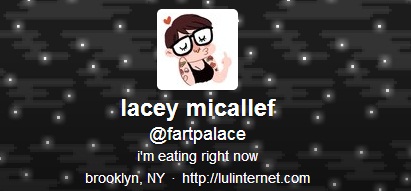 20. Tom Scharpling. He is a TV writer and radio host (
@scharpling
) who likes to talk about coffee and music. He?s still a newborn with just over 10 followers.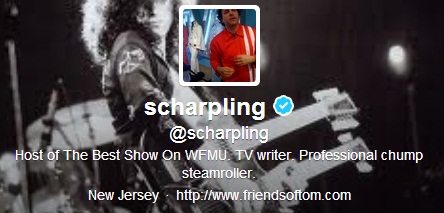 Of course, who would forget all-time funny man Steve Martin (
@SteveMartinToGo
)? This guy is so high up the funny heirarchy that he's on a league of his own.

Will Ferrell is also an insanely funny guy, but unfortunately, he doesn't have a Twitter account. He does, however, have parody accounts on him, which fans say nicely replicate his manner of humor. Check out
@FillWerrell
which has nearly 2 million followers and
@itsWillyFerrell
which has 871,000 followers. Do you think we missed someone on this list? Let us know in the comments!