??by?
?Paul Veugen
?
Reputation and credibility are very important to build and maintain, especially if you are using social media platforms like
Twitter
-- where everything happens in real time and anything you say may be used against you and your business for life. To be considered a solid source of information, you have to craft your tweets responsibly. Millions of users log on to Twitter daily. If you properly conduct yourself as a helpful and relevant source of information, you can grow your company to new heights and bring in numerous followers (which, in effect, will produce significant income). There are certain key elements that will improve your credibility on social. These include the frequency of your tweets, regularity of updates, completeness and accuracy of information, posted images, number of followers and retweets and positive mentions of the author, among other things. If you closely attend to these elements as you build your online community, online users will begin viewing you as a reputable and relevant source of information that they will want to follow.
Basic Rules and Guidelines On Tweeting
Tweets should stay not only factual but also interesting to guarantee consistent followers. While you have a maximum of 140 characters when tweeting, always use proper language and correct grammar. Provide a clear image of yourself or your company's logo. The tweets should also stay relevant to your business, or if joining a chat, relevant to what your brand and company principles offer to the discussion. It is acceptable to post casual tweets every now and then to provide a more approachable image to potential followers. Answer queries and concerns on time and strengthen your relationships with followers. It is highly recommended that you have more followers than people being followed on Twitter. Read more on
The Basic Twitter Guidelines
?and
Etiquette
.
Tips on Posting Images
Always include a clear photo of yourself or the company logo in your account. Followers and potential clients will easily recognize you after a number of tweets. Providing your picture also gives more personality to your account and makes it seem more approachable for other users.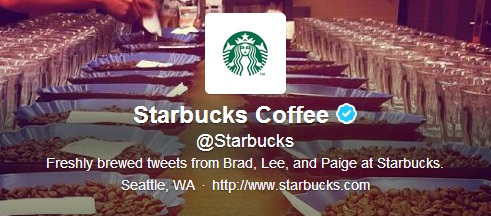 Some of the other positive images that will help you gain more followers include providing the
VeriSign
logo on checkout pages. This guarantees buyers that you are a trusted source of items and information. Registering with the BBB or
Better Business Bureau
is also a good sign for followers, and shows that you had gone through the legal process thoroughly. Below the images, provide a brief description that you are a member of the registered organizations and that your business is transacted only via legitimate and secure processes. Alternatively, you can make a customized profile page that would make your business more inviting. Read more about
Customizing Your Profile
.
Give Clear Details
Provide a short but clear description of your company and what followers can expect. The quality of the tweets should be relevant and complement the description provided. Contact information must also be specific and complete. You can add a map, email address, telephone number and directions to guide customers. Better yet, lead them to you official website.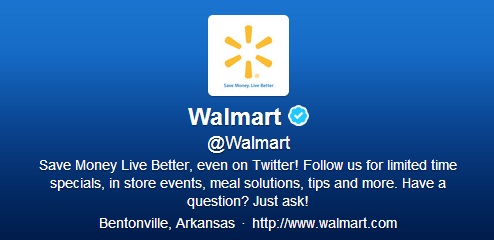 Clear and specific details are also needed when stipulating the policies of your business. The terms of service must be indicated and properly laid out. Many groups make the mistake of hiding some information like taxes, minimum down payment and installment plans, which confuses readers and prompts them to look elsewhere.
Practice Consistency in Delivery
Always be consistent when rendering services or providing information. Customers should be given full information for the products they wish to avail. Ideally, you should offer money-back guarantee and 100% customer satisfaction. Provide receipts and an itemized list of all the things they ordered with the corresponding prices, taxes and discounts or add-ons. The content of your Twitter account should be straightforward and honest. Never exaggerate and simply describe the functions and correlating advantages to customers. Also take the opportunity to ask for feedback from customers. Your customer service capability is very important given Twitter's high traffic. Read more about
Handling Customer Feedback
. Overall, a good brand is a trusted brand. How you conduct your business on Twitter will certainly go a long way toward gaining more customers and getting better exposure to potential clients from places you never thought would take notice. Take care of your business on Twitter and the community will definitely make sure you get the attention you deserve.