#Hashtag Is 2012 "Word of the Year"
Vanessa Doctor January 8, 2013 1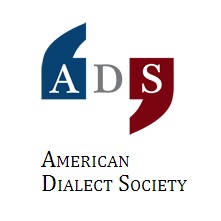 At least it's not YOLO, short for You Only Live Once. For the year 2012, the American Dialect Society has given the Twitter-inspired term #HASHTAG the award for being the most memorable word, calling it a "ubiquitous phenomenon in online talk."
At the voting session dated January 4, 2013, 250 members of the 124-year-old organization composed on linguists, lexicographers, etymologists, grammarians, historians, researchers, writers, editors, students and independent scholars identified "#hashtag" as the Word Of The Year, beating other catch terms like "fiscal cliff," "marriage equality," "Gangnam style," "47 percent" and "YOLO".
A hashtag is a word or a phrase with a hash symbol (#) preceding it and is commonly used online.
Here's a list of websites where hashtags are useful.
The words of phrases do not have to new, the organization said, but they had to newly prominent or notable in the past year. The vote is the longest-running such vote anywhere and the only one not tied to commercial interests.
It should also be noted that while it seems that tech terms are winning the votes every year, the judging is not exclusive to Internet-related words.
But for the sake of reference, let's see how the 'hashtag" is faring as a hashtag.
"In conducting the vote, they act in fun and do not pretend to be officially inducting words into the English language. Instead they are highlighting that language change is normal, ongoing, and entertaining," said the ADS in a statement.
The vote also identified other words for several categories.
Contenders for Most Useful were YOLO, -(po)calypse and -(ma)geddon (hyperbolic combining forms for various catastrophes), hate-watching (following a TV show despite having an aversion) and beardruff (dandruff from one's beard).
Most Creative contenders were mansplaining (a man's condescending explanation to a female audience), alpacalypse (Mayan apocalypse), gate lice (airline passengers crowding around a gate waiting to board) and dancelexia (inability to pull of dance moves).
Read more on American Dialect.
In 2009, "tweet" was Word of the Year, while "app" emerged victorious in 2010. In 2011, the winner was "occupy." The 23rd Annual Words of the Year vote was held at the Boston Marriott Copley Place. The voting process was done in conjunction with the Linguistic Society of America.
P.S. The Oxford American Dictionary named the 25-year-old term "GIF" as its Word of the Year.
Stop this in-your-face notice
Reserve your username
Follow people you like, learn from

Extend your profile
Gain reputation for your contributions
No annoying captchas across site
Leave a Comment