Twitter vs. Instagram: The Showdown
Hashtags Staff March 8, 2013 0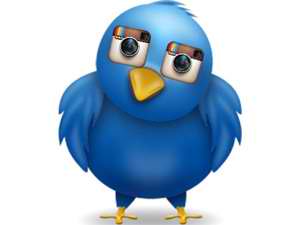 The battle between Twitter and Instagram most likely started in December when Instagram, which is owned by Facebook, stopped supporting Twitter cards.
Twitter countered by acquiring a number of websites and introducing new features that focused on photo sharing. Many social media users and experts expected that there would be huge consequences because of the aggression, but a report by Simply Measured (@simplymeasured) showed that the effects weren't as bad as people envisioned.
Before, people can easily see Instagram photos on Twitter so the micro-blogging network had the advantage of getting users through Instagram. The recent move by the photo-sharing network now has users from Twitter driven to Instagram.
According to the report, Twitter is suffering more because of the non-support. There is 59% photo-posting activity Twitter compared to 98% on Facebook.
The engagement per photo on Twitter is a mere 22 or a quarter-over-quarter decrease of 17% compared to the engagement per photo on Facebook which is 274 or a quarter-over-quarter increase of 30%.
Since Instagram stopped supporting photos on Twitter, the micro-blogging site suffered reduced photo engagement. This is the lowest that photo engagement has been on Twitter since August 2012. Instagram, on the other hand, is experiencing significant growths with a rise in brand engagement by 35% and a rise in followers by 41%.
Experts say that even though the figures may apparently show that it's better to depend on Instagram at the moment, online users should not forget about the other features that Twitter is capable of.
The social media micro-blogging site offers a variety of tools and features aside from photo sharing. For businesses and casual users to effectively reach their target audience, they have to revise their strategy by using and observing various social media platforms that will be ideal for their relative purposes. Upload pictures on Twitter using Twitter itself instead of Instagram. When posting photos on Facebook, use Instagram.

Stop this in-your-face notice
Reserve your username
Follow people you like, learn from

Extend your profile
Gain reputation for your contributions
No annoying captchas across site
Leave a Comment