It doesn't matter whether or not it's official-everybody loves cookies so it deserves a day of its own. That's why
#NationalCookieDay
was trending yesterday amongst the regularly-trending hashtags. Plenty of people were more than happy to have another reason to enjoy the most delicious of all baked goods. Cookies of all shapes and sizes were set up for display around Twitter which brought it up to one of the most trending hashtags of the day. The
#NationalCookieDay
hashtag saw a steady increase across the day and didn't start declining until quite late into the evening. Though it didn't reach significant Tweet rates, it was one of the few consistently hashtags to see increasing popularity.

The popularity of
#NationalCookieDay
was due to the general love for the decadent baked goods. Cookies of all shapes, sizes, and ingredients were shared with friends and followers among social media. Pictures, stories, or silly jokes were some of the highlights noted.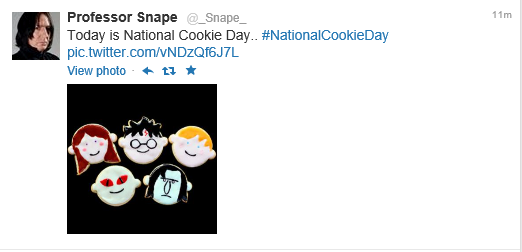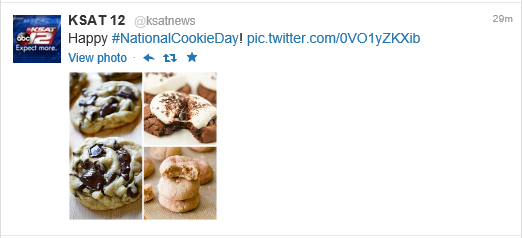 Of course, nothing beats actual images of cookies. Whether frosted or plain, chocolate chip or nuts, people were more than willing to show off their favorite treat of the day. Plenty of people were so happy with their treats on
#NationalCookieDay
that they decided to go ahead and share their recipes. This turned
#NationalCookieDay
into more than just a celebration but also a "how-to". It seemed like every other Tweet using the hashtag was either a person or a company sharing a special recipe. And, with the Christmas Season in full swing, there were plenty of festive ideas for people to look in to.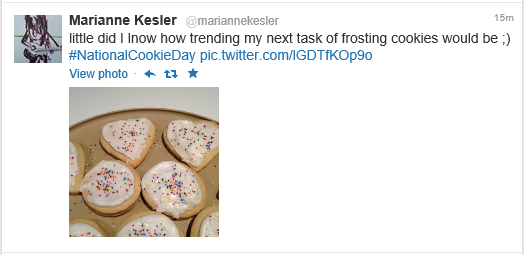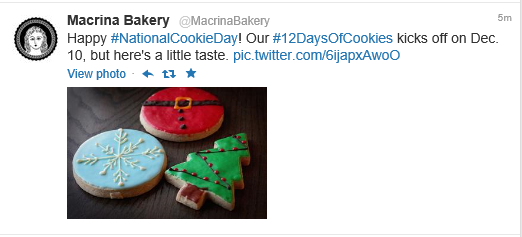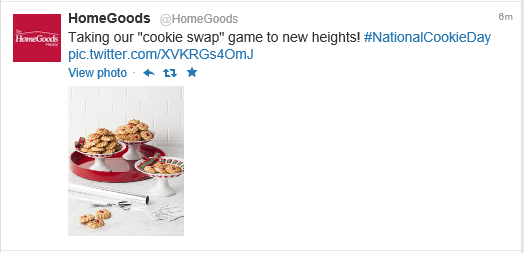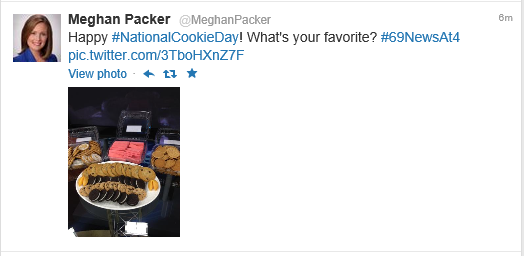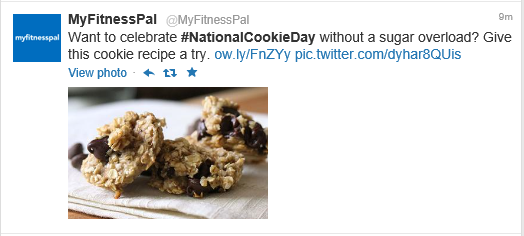 Even those who were looking to stay fit in this season had ideas for a healthier option. Those who work as bakers or go each day preparing?this favorite dessert gathered some attention as they showed off their day's work. Social media often overlooks these unique "National" days, but when it comes to dessert ideas, people are more than willing to dive right in. Featured graphic: From
Bakeaholic.ca
?Creative Commons Attribution-NoDerivs 2.5 Canada. (Resized)