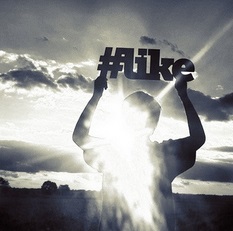 Many social media users are not aware that some of their practices are actually detrimental to their objectives. It is important to be aware of the usual mistakes, especially wordiness. Putting too much thought or information within the 140-character limit of Twitter can actually turn off several users.
1. Better hashtags
When coming up with hashtags, avoid using too many words. Limit the number to 2 or 3 maximum. Choose clear and readable terms and separate these accordingly to immediately inform users what the hashtag is about. You may use the year for annual events, the name of the product or brand or the mechanics of an activity or contest. Keep the hashtags brief and concise to usher the right users that mean most to your business or objectives. #VMA2013 is a good hashtag because it is direct, clear and points to a specific activity (MTV Video Music Awards 2013).

This is NOT a very good hashtag because it can refer to any other year of the VMAs and will not give you accurate engagement numbers. As you can see from the example, #VMA can refer not just to the Video Music Awards but also the Virtual Medical Academy.

Let's see how they fared against each other at the height of the event. As we can see, both may have trended pretty nicely in the past week, but note that it is #VMA2013 that defines a more targeted objective and user.

Courtesy of
Hashtags.org Analytics
2. Maxing out the tweet
When posting tweets, you are only limited to 140 characters. Make use of letters by picking simple and understandable terms. Stick to one thought and directly forward your message to the target audience. You can also save some space for links and hashtags so it is recommended to keep the total to under 110. When using social media analytics, you will specifically see how people react depending on the wordiness of your posts.
3. Flooding
Tweeting too frequently can also make you lose current and potential followers. Online users do not appreciate you flooding their pages with similar or useless posts. It is better to time your tweets throughout the day. Limit the total from 5 to 10. Some companies manage to tweet up to 25 times a day. This can be acceptable provided that the content is rich and unique.
4. Too many hashtags
When tweeting, limit hashtag use to 2 or 3 maximum. Using too many will only confuse social media users and ward them off from joining any one at all. Search for relevant hashtags and participate in these to meet some of the established experts on social media. You can gain new followers by starting relationships with reputable online users.

5. Use visual appeal
Incorporate photos or videos to convey more powerful messages and put more substance in your tweets. According to studies, online users are more likely to engage in posts when they see a link or photo. Preferably, you have to take the photos yourself. Provide a combination of social media content to keep users interested. Proper timing and good quality content are the essential elements in ensuring a successful campaign each time. Learn from previous campaigns then compare the results accordingly.