#selfie
has been trending steadily for several months -- and for very good reasons. A "selfie" refers to a photo of yourself usually taken with a mobile device or smart phone then posting it immediately on a social media platform. People take photos of themselves most of the time in different places. The term ?selfie? has become quite popular and has even been officially added to dictionaries. Even famous politicians and celebrities share photos of themselves with the hashtag
#selfie
. History of the Selfie Flickr.com was actually the first website that presented selfies in 2004. From 2005 to 2008, social media network MySpace was number one and introduced the concept of taking self portraits. The ?MySpace pic? became a very important feature online wherein people are required to upload their own photos to complete their online profile. In 2009, Facebook beat MySpace in terms of active online users and introduced the idea of sharing high quality selfies to complete their online profiles. After one year, device giant Apple introduced the front-facing camera which relatively encourages people to take photos of themselves in a more convenient manner. In 2011, Instagram featured hashtags and added filters that allow users to adjust the color and brightness of photos. In 2013, the Oxford Dictionary officially added the word ?selfie?. The selfie craze, however, only became prevalent in late 2012, based on Google searches. Searches for selfies are most popular in North America and Australia. Australian Prime Minister Kevin Rudd is actually an avid social media user, frequently sharing selfies on Twitter.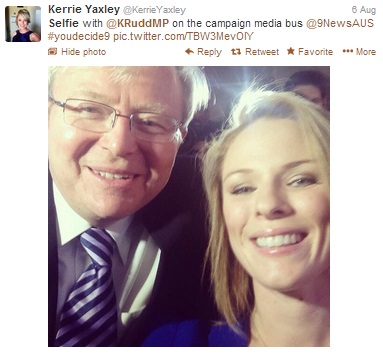 The first ?Papal Selfie? was also taken in 2013 when a teenage fan posed with Pope Francis in August and quickly shared the photo online. When it comes to social media networks, Instagram is number one when it comes to selfie hashtags and photos.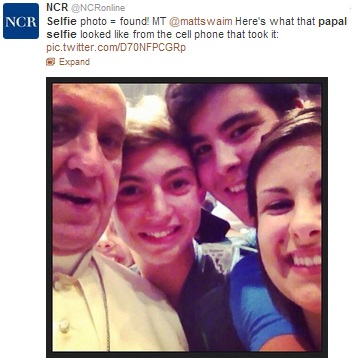 There are almost 40 million posts that include the hashtag #selfie. The craze is so rampant that it seems to be a word everyone from any country knows and understands. Miley Cyrus is the top celebrity who posted the most selfies with 121 followed by Tyra Banks with 62. President Barack Obama, a self-confessed social media enthusiast, ranked the lowest since he never posted a single selfie. Perez Hilton, Oprah Winfrey and rapper 50 Cent also have zero selfies. See here how the hashtag #selfie manages to stay high up the trend grid consistently -- thereby telling us that, yes, it's not likely to go obsolete anytime soon.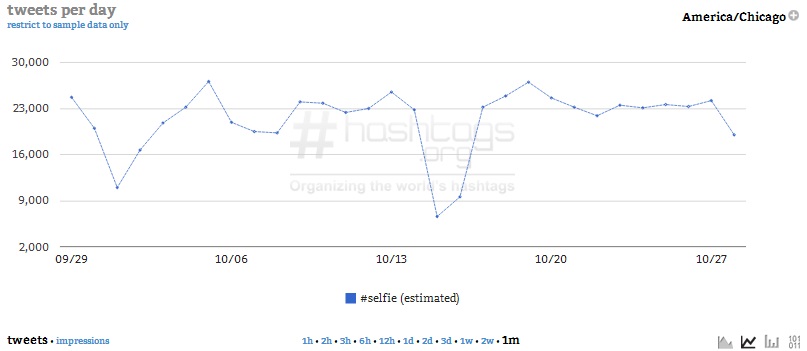 Courtesy of
Hashtags.org Analytics
On Twitter, only 2% of celebrities post selfies. On Instagram, however, 11% of celebrities upload selfies. Here are the top related hashtags used with #selfie in the past 30 days.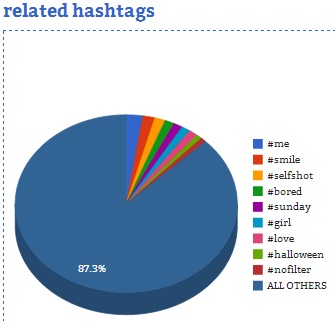 Courtesy of
Hashtags.org Analytics
Many experts recognize the fact that the selfie trend is largely influenced by the constant introduction of new mobile devices in the market like smart phones, phablets, tablets and built-in front-facing cameras with several options to improve detail and quality of self-portraits. What about you -- are you a selfie junkie?