Not too long ago, we saw the release of another new Apple phone-the #iPhone 6. As with the past few releases as well as the releases of the once-popular iPods, there were many mixed reactions. Considered the most common phone on the market today, the #iPhone has always received plenty of positive and negative feedback from its users. Regardless, it has managed to survive 6 whole generations of technological advances to stay a powerhouse in the mobile phone industry. The device released on the 19th of September, 2014 and has continued to be a pretty trendy topic among social media networks. To this day, it remains one of the most trending topics as seen in this month long graph below. Notice how?the large?rate of Tweets per day on the release date continues forth through the rest of the month.
?

By now you've probably heard numerous reasons why you should or shouldn't buy this new generation of #iPhone. Twitter seems to be bursting with supposed Apple propaganda as well as cold hard facts. Some people have posted complaints about the #iPhone's plasticity and have reported that it has literally bent while travelling in pockets or tight spaces. Others have commented on the size of the phone relative to previous generations. These users seem to notice a trend involving growth in length in each generation.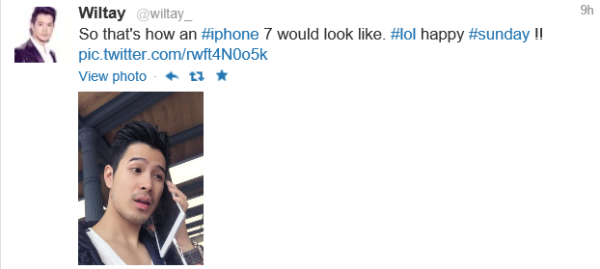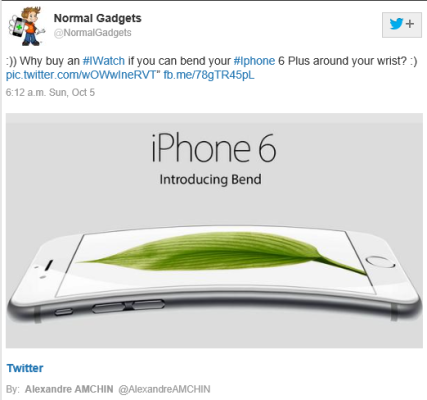 Most often people seem to be adjusting to every next generation. The iPhone's hardware style has followed a pretty?familiar appeal?while the user interface has also?remained relatively the same with the major changes being hardware or processing updates. This appears to draw in more customers for Apple as they become more and more new-user friendly as well. Many businesses and small developers have been taking advantage of this popular phone's constant trending status on social media by using the hashtags to advertise. Games, contests, music, and more have been seen alongside #iPhone. This could be due to the other related hashtag #iTunes, the store which has offered thousands of applications, music, movies, media, and other programs and files for the ever-growing #iPhone with special discounts and deals for #iPhone 6 users.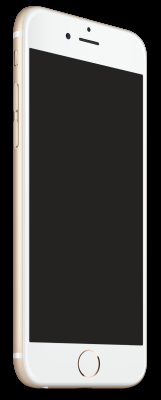 Seeing this trend run strong into the new month shows that the #iPhone will most likely be seen again here in the near future. Whether it's good news or bad news, the #iPhone will always be talked about all throughout social media, especially since many people are actually using that #iPhone to access those social media websites. Featured Photo:?"Apple iPhone 6 in Gold" Creative Commons Attribution 2.0, via Wikimedia Commons