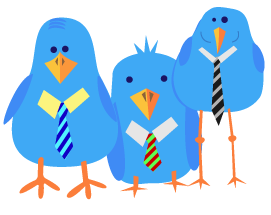 Job seekers now have the advantage of hashtags where they can specifically look for potential employers as well as learn more about the company they?re eyeing.
You can share tips and insights with other job hunters to know the procedures, requirements and even get some tips on actual interview questions. Here are some general and specific hashtags that may land you closer to your dream job.
The hashtag is one of the longest running on Twitter with job hunters and employers posting every few minutes. Many human resource managers and company headhunters feature available positions and provide links to their websites. Others also offer internship and apprenticeship programs for qualified individuals.
The hashtag is a general conversation for individuals preparing for an interview or submitting requirements to specific companies. Some corporations feature specific positions that are currently open together with a link to their online page. There are also links to articles and blogs that teach you how to stand out and get your dream job.
Individuals who recently graduated from college or finished a Master?s Degree can visit #GraduateJobs to check some entry-level jobs. There may also be available executive positions for talented and highly qualified fresh graduates. New listings are available every hour.
The hashtag provides links and related hashtags for people looking for key individuals with the right skill set and educational background. Potential employees also post their own areas of expertise and experience in different fields like health services, information technology, engineering, etc. Updates are available daily.
Job listings are provided daily and job hunters can improve their standing by know the details on what potential employees are looking for. There are a lot of tips and suggestions given by HR or human resource experts to top your interview and pass assessment examinations.
The general hashtag provides listings everyday for people looking for a position in various industries. You can find big and small scale companies offering positions in every level. Links are given for you to browse the requirements and qualifications.
#GEJobs was primarily created for job hunters to know the particular positions that are vacant at General Electric. You can learn about openings in different cities or countries as well as the minimum requirements and deadlines of interviews and submission of applications.
The hashtags provides great tips for you to improve your resume. Experts in human resource and top executives share what they?re looking for when reading resumes. You can converse with other experts and job seekers to come up with a winning resume and get the job you want.
The Twitter chat is available every Monday night from 10 to 11 p.m. Human resource managers and career experts give useful tips and answer questions from hopefuls who want to enter key companies and some of the biggest brands in the world. You can share strategies and experiences with others through the Twitter chat.
Recruiters and HR professionals spend time with potential employees via the hashtag. Tips and advice are provided every hour. You can improve the way you conduct yourself during interviews, writing your resume and dealing with intimidating potential employers.
#Hiring provides job listings in every industry every few minutes. People all over the United States and worldwide can browse through the listings and visit actual websites to know more about businesses and corporations they might like to work in.
The hashtag is specifically geared towards the field of marketing and advertising. You can also use other related hashtags depending on the business you?re interested in. Specific hashtags like #Marketing will provide you with job listings and open positions in every field. Follow some of the key individuals in the industry to know more about related job hunter hashtags.