The semi-annual fashion week in New York is making trends. This year, September 4-11, the Spring 2015 New York Fashion Week is in full swing. Twitter has taken to shortening this hashtag to
#NYFW
. This is one of four fashion weeks around the world. The other locations are Paris, London and Milan. There are many designers that participate in the NYFW and it is a huge deal around the world, featuring all types of fashions. For example, just a few are: Versus Versace, Edun, DVF, Michael Kors, Tommy Hilfiger, and more.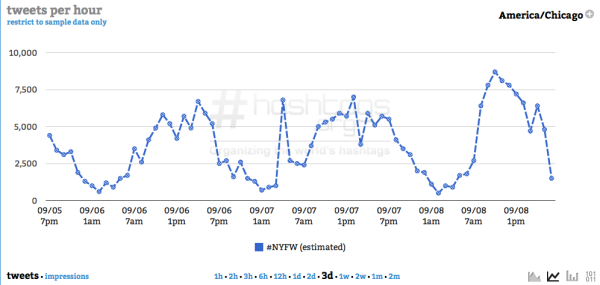 Analytics provided by
Hashtags.org Analytics
People look forward to this week for a long time. It is the week that defines what is in style for the next few seasons, and it is something that will be sure to be reflected in every department store and will be talked about until the next fashion week starts. This year, bold stripes and patterns like gingham seem to be a new fashion trend in the industry.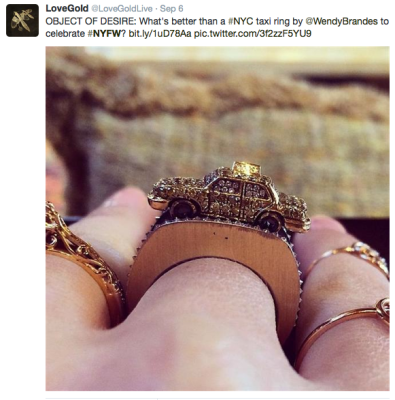 Accessories, fashion, and beauty are all the object of New York Fashion Week, and it still isn't over yet. This hashtag will live on for a while, even after it is over.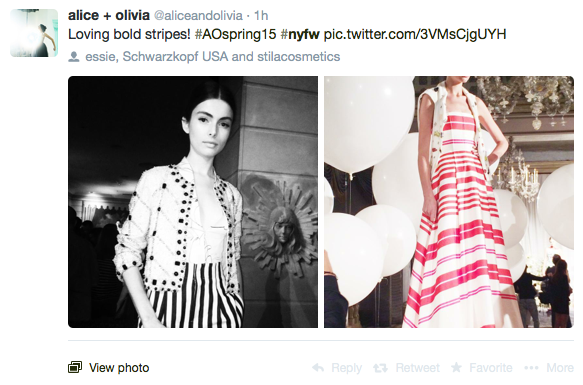 Bold stripes are sure to be a trend seen in many stores picked up from the NYFW, along with other groundbreaking movements in fashion. NYFW has an economic impact of almost?900 million dollars each year. It is an extremely large week, both on Twitter and economically.

Of course, some people dislike fashion week because of the implications it comes with. Models are always a size 2, and the clothes are things some may never be able to afford. Despite these negative feelings on some parts (most of which are probably jokes), NYFW will remain one of the biggest weeks of the year. Feature photo found on?
Free Digital?Photos
?by?
Vichaya Kiatying-Angsulee