Often times a hashtag doesn't reach its full potential thanks to related hashtags. Yesterday,?people across social media who happened to be fans of the hit television show Pretty Little Liars went through such a phase with their hashtag
#HappyPLLDay
. As seen in the chart below, there was more than one hashtag that seemed like the official hashtag. This can cause some people to choose one over the other as they may be excited about a different aspect of the topic.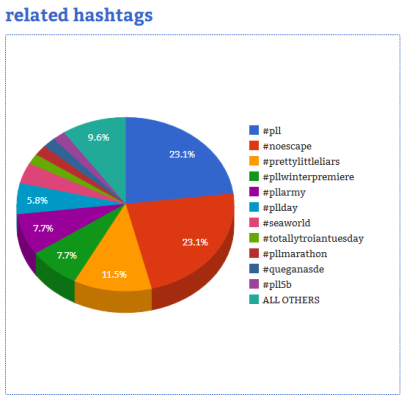 Courtesy of
Hashtag Analytics
In this case, the new season of the show presented viewers with plenty to be excited about. From new developing stories to the new season's slogan hinting at some big plot development, fans have too many things to look forward to. Of course, there are also those fans who care more for the actors and actresses (such as Troian, seen in the chart of related hashtags). All these different fan "clubs" cause the #HappyPLLDay?to diverge.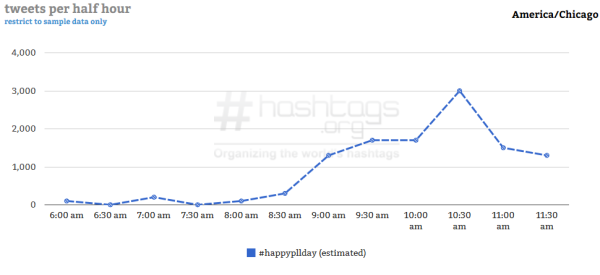 Courtesy of
Hashtag Analytics
As seen in the graph above, #HappyPLLDay still reached decent heights in its usage. With a?peak of about 3,000 Tweets per half hour pretty early on in the day, the hashtag gained momentum quickly. However, because of the many hashtags use alongside #HappyPLLDay, perhaps Twitter users used those out of simplicity.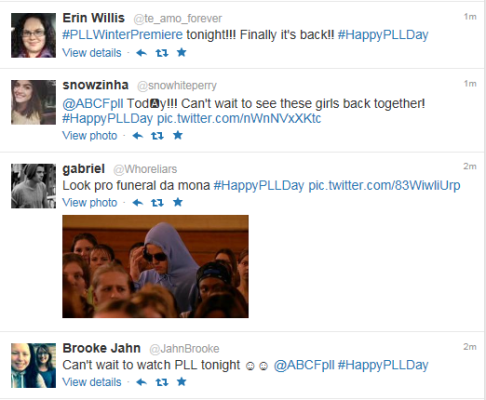 The fans of social media didn't seem to care what hashtag they used. Those who used #HappyPLLDay were simply showing their excitement for the show's premiere with their friends and followers. Some people reminisced about what had previously occurred in the show in order to spark some predictions for the upcoming episodes. One thing is for certain: fans are excited for the new season of Pretty Little Liars. This means that this hashtag may or may not go away, but any number of the many related hashtags have an equal chance of sticking around until the end of the new season.