The latest ending to the popular reality singing TV series "The Voice" left many fans up on the edge of their seats. The #VoiceResults stunned many as the competition has gotten far more intense than expected. People all over social media were anxious to see what exactly the #VoiceResults would say about who gets to stay and who has to leave the show. This first round of eliminations for the season?was quite a shock for many but also quite the relief for most of the participants. Either way, fans went straight to Twitter to express their opinions of the #VoiceResults.

While the trend only lasted during the duration of the show, there were many other hashtags that spawned from #VoiceResults. These included hashtags started by the team leaders or other hashtags related to this event involving the top 12 contestants.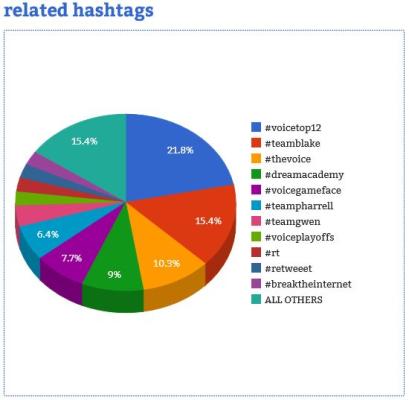 With 12 contestants total, the Tweeting was narrowed down to their respective team. Many had some excited feelings as a result of the end of the show and were more than happy to share what they thought with their followers and social media.




Though there were plenty of happy fans, a couple others were quite disappointed that their favorite contestant that they voted for did not achieve enough votes nor were picked by their coaches?to stay on until the next elimination round. These fans definitely still enjoyed the show and were happy to see one of their favorite picks at least make it past the first rounds.




Moderators of The Voice's social media accounts contributed to the mixed feelings felt among fans and helped keep the drama alive.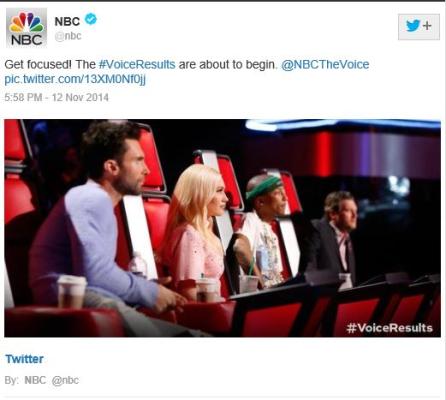 So far it appears the final rounds of the competition are going to be fierce. With fans ultimately indecisive on their favorite contestant so far, the next #VoiceResults are sure to stir up some more emotions. Definition: /definition/voiceresults Featured graphic: from blogspot.com Creative Commons 2.0.