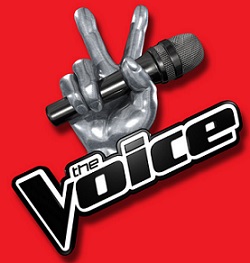 Twitter users and fans of the national singing competition "The Voice" will be thrilled to know that there is an innovative way to save their top picks for the TV show?s elimination rounds. The hashtag
#VoiceSave
was specifically created in light of the new ?Instant Save? feature available on Twitter. On November 8, 2013, The Voice host Carson Daly announced that fans can save one of the three lowest ranking contestants via the new feature. The new interactive option will be available for viewers for four weeks. For the November 11 telecast, the 12 finalists will showcase their vocal chops for viewers to start casting their votes. On the elimination show, which will be aired live the next day, the saved singers will be declared first. Afterwards, the three poorest ranking performers will be announced. These are the individuals who will be at risk of being eliminated from the show. Within five minutes, fans can start tweeting and using the hashtag #VoiceSave to save their favorite contestants. They have to include the hashtag as well as the first name of the performer they wish to remain on the show. Also, the performer who garners the highest number of mentions will be saved immediately.

Carson Daly shared the details about the hashtag and the contestant-saving feature via a video uploaded on the official website of The Voice. The final winner of the season will be announced on December 17, 2013. Here's the activity on the first #VoiceSave campaign, which placed contestants Josh, Jonny and Kat on the hot seats.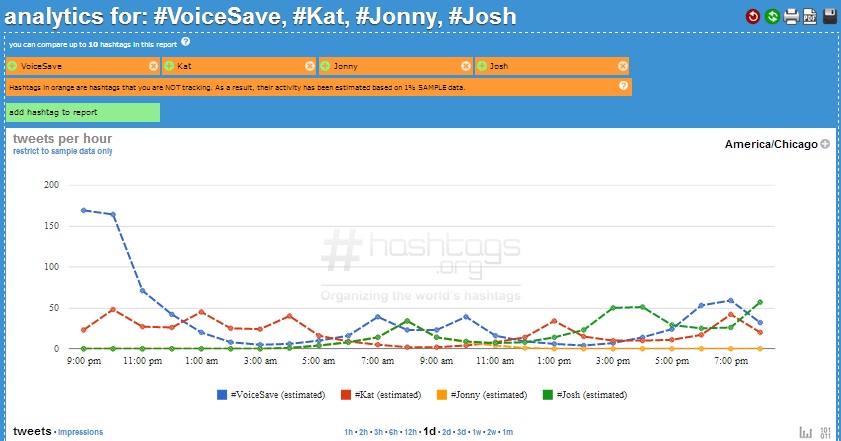 Courtesy of
Hashtags.org Analytics
Now let's see the raw data, proving that, indeed, Kat, won.

Courtesy of
Hashtags.org Analytics
The feature is an excellent way to get TV viewers involved. More brands and companies are capitalizing on the proven relationship between social media users and TV viewers. Targeting both audiences will spread brand awareness more quickly as well as increase opportunities for sales and communication. The recent move by The Voice proves that hashtags can be used in the most creative ways to engage audiences and increase a TV show?s popularity.