??by?
?mariahagglof
?
The micro-blogging website Twitter has been used by thousands of individuals and companies with the intent of improving their reputation and getting much-needed positive publicity. Hashtags are among the several tools offered in the website that allows online users to locate and become part of discussions that they?re interested in. To know which hashtags are getting the most buzz on Twitter, you check out
what's trending
?or enter the hashtag in a real-time
analytics tool
?to see how many are tweeting it and how many impressions it's getting online.
What Trending Means
Twitter allows users to provide tweets or posts with a
maximum of 140 characters only
. You can also locate other users and companies on the social media platform and follow those whom you find interesting. Other users on Twitter can also
follow your account
. When you log on to the social media site, you will be greeted by a feed that will allow you to browse through the posts of people you have clicked to follow before. Trends are described as the most popular subjects discussed on Twitter. Trending topics can involve a variety of topics covering politics, the entertainment industry, other current and world issues and even everyday mundane things. The hashtag #election, for instance, got 43,400 tweets at its peak during the November 6, 2012 US presidential election.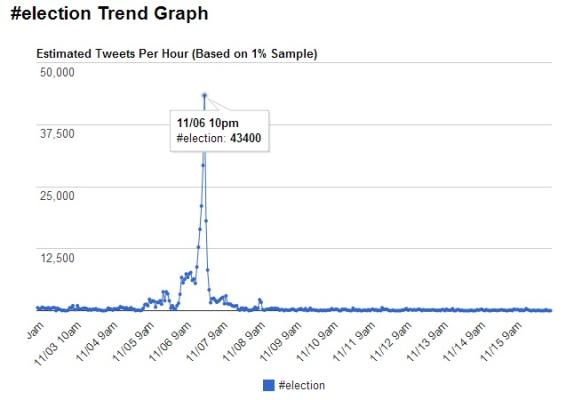 Courtesy of
Hashtags.org Analytics
On Hashtags And Their Activity
Frequently used hashtags will adequately guide online users to trending topics. When you post related content, add the ?#? symbol followed by the name or keywords of the topic. You will discover that there are so many hashtags created, each pertaining to a specific discussion. Some hashtags may even
relate to the same event or topic
. Later on, you can create your own hashtag and see how well it trends on Twitter. Trends are categorized by Twitter to make these easier for users to locate and become part of. Topics are generally arranged by the social media platform according to geographic location.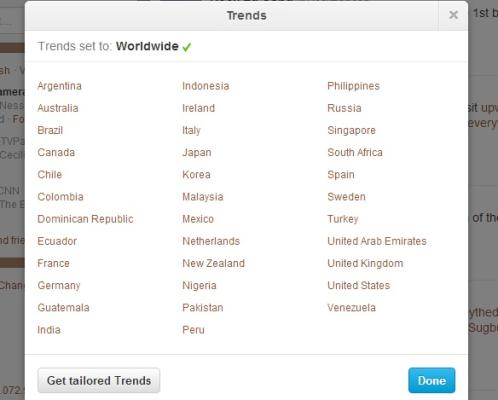 You can choose the link indicating ?Change? close to the list of trending topics. Select worldwide trending topics or you can also opt to browse through topics covering only specific areas or cities.
How to Trend Well
Online users always
try to trend well on Twitter
because it means that many users are interested in the topic. Online marketers also find these as great opportunities to grow their companies and market their brands and products. If hundreds of people like and tweet the hashtag you?ve created, you will easily be seen among millions of other tweets. You should know the proper guidelines and
rules when making hashtags
?or how to maintain the good performance of your trend on Twitter. Some of the commonly used methods include inviting people to become part of the conversation, providing good content and regular updates, as well as thanking those who become part of the discussion. Trending well on Twitter will also render a wide range of benefits, such as boosting your reputation and becoming a credible and reliable source of information. You can also boost the revenue and income of your company by being known as a stable and trusted supplier online. Keep the discussions open and interesting. Also provide a very approachable and personalized account that people can easily refer to.