Think about it. Almost every one of the greatest Christmas movies of all time is set in or around
#Chicago
. There's Christmas With The Kranks, Home Alone, Christmas Vacation, and dozens more. This is probably why #Chicago has become one of biggest trending cities across social media. From festive fairs to parks designed with winter time in mind, #Chicago is full of spirit all through December. With millions of people living in the #Chicago area, it's not a surprise to see this hashtag always trending. Around Christmas time, though, the hashtag is more commonly found with other hashtags related to the holiday.

Courtesy of
Hashtag Analytics
The hashtag is used by tens of thousands each and every day, and even more so as Christmas approaches. The graph shows?a?24?hour margin of time?with #Chicago in the?Tweets. As shown in this time frame, there is more than double the average rate of Tweets per hour during the second half of the graph (December 23rd) as compared to the left half (December 22nd). Of course, this wasn't all due to the Christmas holiday. A famous popcorn company out of #Chicago had received a legal complaint over one of its products. Even sports teams had a busy day in #Chicago.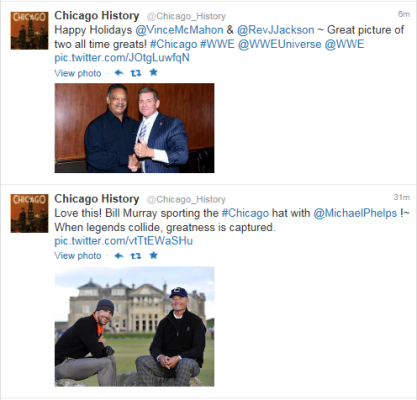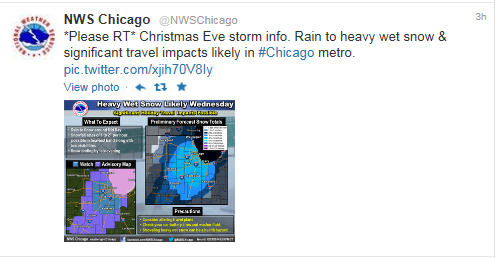 Regardless of each person's use of #Chicago across Twitter, it was trending much more than usual. Whether it was the big news that a snow storm could hit the area and give another white Christmas or a Tweet about another victory for the hockey team, #Chicago was all across the board. Still, there appeared to be more Tweets about the weather forecasts than anything, as people wondered whether or not they would get their traditional snowy Christmas.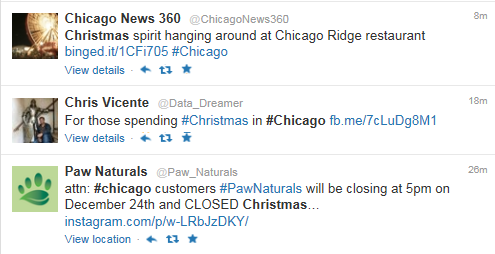 Don't expect #Chicago to go away anytime soon. In fact, with the huge variety of people, places, and events going on around the area, don't ever expect it to disappear from social media.