??by?
?MATEUS_27:24&25
?
Why are
#AdmitItMitt
and
#CantAfford4More
trending? It could be that a lot of Twitter users are pro-Obama, or the Obama camp took the extra effort to flood the micro-blogging site with a hashtag that questions Romney's capacity to claim the presidency. Both hashtags seemed to be in response to each other, as supporters of both parties lashed out at the other's presidential candidates. The result is a new trending topic on Twitter and the resurgence of a trend that first saw popularity during the second presidential debate. Shortly before the final phase of the US presidential
#debates
began on October 22, the hashtag #AdmitItMitt started trending, recording some 26,400 tweets per hour a few hours before the debate proper.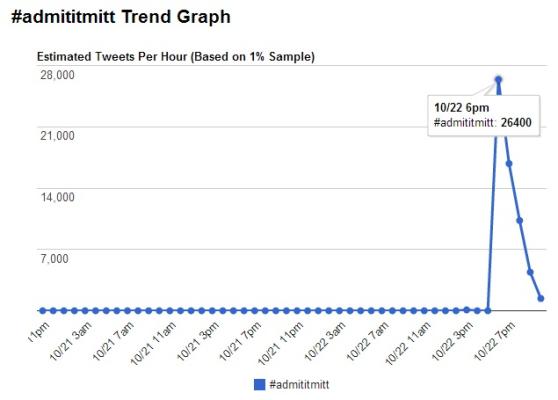 Courtesy of
Hashtags.org Analytics
Tweets containing the hashtag contained rather feisty comments about the Republican candidate's policies.




Conversely,
#CantAfford4More
, a promoted hashtag by the Romney camp resurfaced to defend its candidate. Take note that the hashtag was already used during the second presidential debate to help forward Romney's positive popularity among social media users.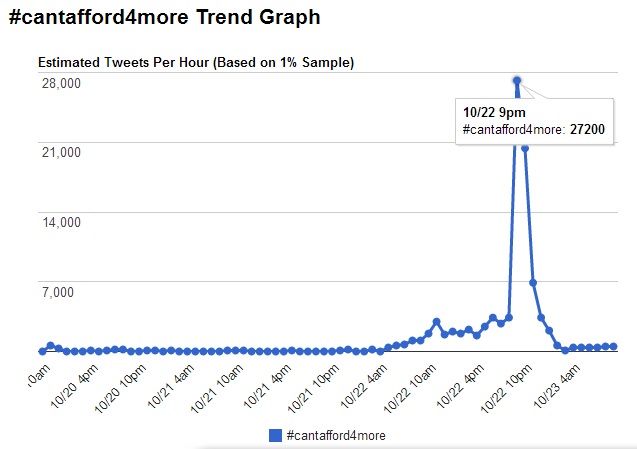 Courtesy of
Hashtags.org Analytics
As expected, the hashtag contained both celebratory tweets in favor of Romney and criticism against Obama himself and his manner of government.




In the end, discussions on Twitter were a win for all voters, who by now probably have set their minds on who they're supporting for the presidency. The 2012 US national election is set for November 6, 2012.