#HillaryIsSoPoor
to talk about her lies and how corruption engulfs several politicians in America. Some also shared how Hillary spent a lot on expensive items and lived in luxury. There was a photo of her dogs fine dining and Chelsea Clintons wedding which supposedly cost between three and five million dollars. The hashtag #HillaryIsSoPoor trended well on Twitter as American citizens continued to bash her for living a luxurious lifestyle while thousands suffer in debt and are left homeless and unable to pay hospital bills.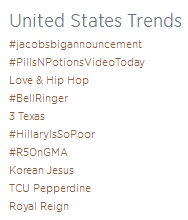 Some of the notable tweets are as follows: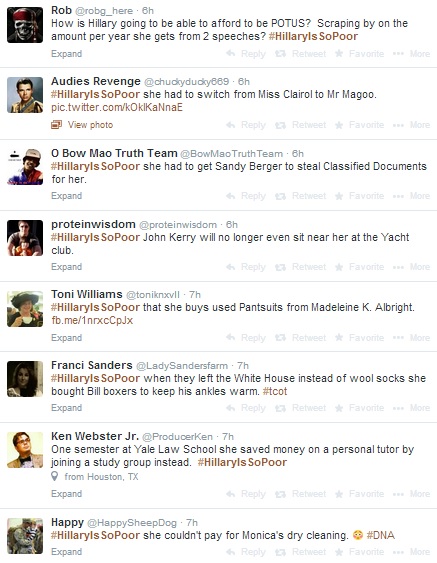 A lot of U.S. citizens found it quite absurd that the former first lady would even mention how they were in debt and penniless after Bill?s term ended. Many Twitter users grabbed the opportunity to directly say that Hillary is a ?terrible politician? and that the United States is deep in debt because of how corrupt government officials are. Others even mentioned Bill?s past scandals. Here's how #HillaryIsSoPoor erupted online, peaking at 2600?tweets at 6:00PM on June 9 and over 80 million?impressions.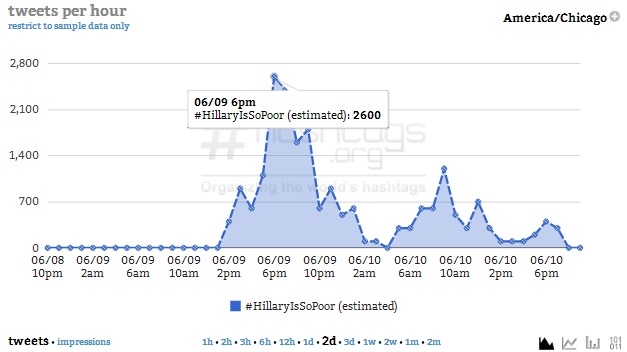 Courtesy of
Hashtags.org Analytics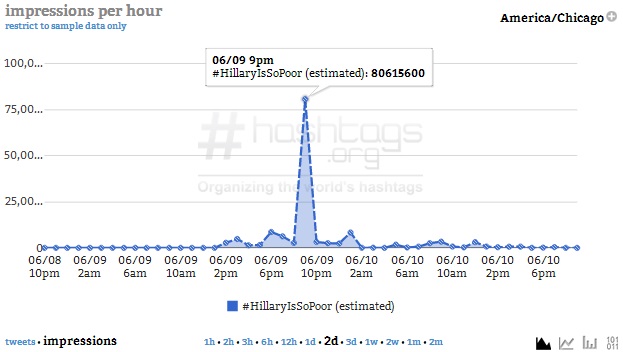 Courtesy of
Hashtags.org Analytics
As of this writing, the hashtag has garnered a total of 20,200?tweets.