??by?
?
misspixels
?
In the past year, a number of companies failed miserably when it came to hashtag-making. Although they did trend well on Twitter, they invited a lot more ridicule and tarnished their reputation in some ways. At first look, it may seem like
creating hashtags
is the easiest thing in the world. After all, you only need to place a "#" sign in front of a word, right? Wrong. Hashtag creation and effectiveness requires careful thought and a well-planned strategy. If you associated a
poorly-crafted hashtag
with your brand, it could make or break your reputation online. Here are some of the most embarrassing hashtag fails we've seen so far.
The hashtag was initiated by the PR team of British singer Susan Boyle. The official Twitter account of Boyle (
@susanBoyleHQ
) was used to start a tweet. The idea was to promote her new album ?Standing Ovation?. However, the campaign's creators seem to not have spent more time reviewing how the hashtag looked until it was already trending and retweeted by several fans and online critics.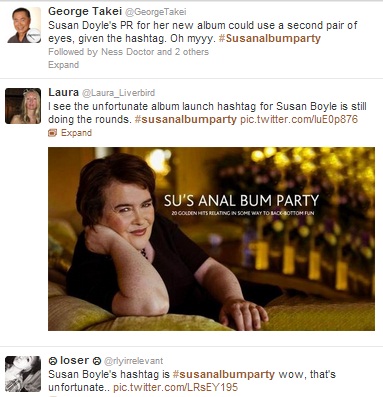 The team deleted the tweet and did not further state anything to kill the issue. This should be an example to all event organizers and PR teams that coming up with a hashtag name should be done with due care and diligence -- in this case, know where to capitalize certain letters to avoid being misunderstood.
The hashtag was created in lieu of the September 2012 issue of Newsweek magazine. The magazine intended for its readers to debate and discuss the issue but things got out of hand when people started sharing a combination of funny, satirical and outrageous posts about Muslim culture and practices.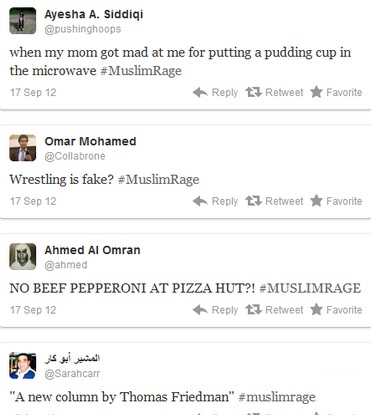 Newsweek had to wait a few days for the issue to die a natural death. The lesson here is to be more sensitive when it comes to creating hashtags about politics, race and religion.
Fastfood giant McDonald?s started this hashtag for marketing purposes; but along the way, it failed miserably. The hashtag was intended as a venue where loyal customers can share their sweet and fun stories about Happy Meal. However, unsatisfied customers quickly used it as a means to share horror stories and bad experiences with the restaurant.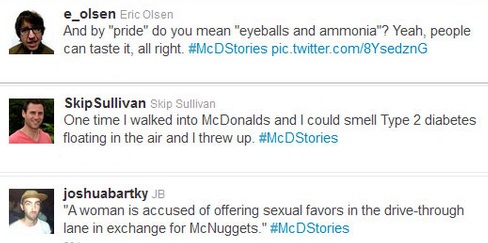 McDonald?s immediately removed the hashtag in a couple of hours but the damage had been done -- people quickly retweeted and shared the first posts. Businesses should think about all the possible effects when marketing or they might get the exact opposite of their expectations.
Supermarket chain Waitrose started the hashtag to ask loyal customers to finish the statement: ?I shop at Waitrose because ?? However, the hashtag brought in more rivals and jokers who shared detestable statements and other ridiculous posts that turned the marketing scheme into an online nightmare.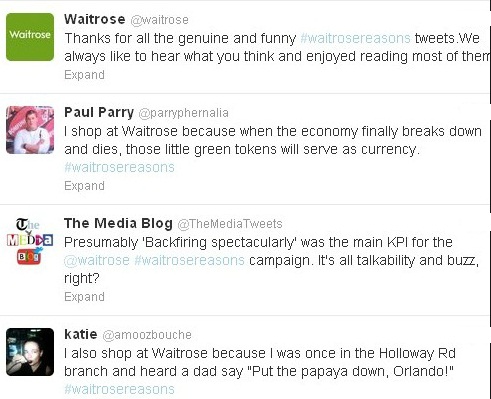 The company tried to cool things off by thanking those who participated. Business should learn how to create a solid reputation and real good reasons for people to speak well about them before creating a hashtag.
The hashtag was created by a Celeb Boutique account which tried to capitalize on the popularity of the killing in Aurora, Colorado by tweeting ?Aurora is trending, clearly about our Kim K Inspired #Aurora dress?.

It was a tasteless and insensitive post that triggered an outrage from a lot of online users. The company apologized and reasoned that they were unaware of the happenings although much of the damage has already been done. This means that companies should not trample on sensitive issues and intend to gain from unpleasant circumstances. Do you recall any other hashtag marketing failures lately? Let us know in the comments!