@chrismessina
), the person credited for creating hashtags, has recently quit Google to become part of startup company, NeonMob, which buys, sell and trades digital collectibles. Messina has been with Google for 3.5 years and worked as a UX designer and developer advocate. His most famous project was the
hashtag
, which started on Twitter in August 2007 and spread to other social media sites. To this day, it remains one of the most effective ways to encourage engagement and boost business online. Messina also led several projects focusing on communities such as the Google Developers site and redesigning Google Profiles, among others.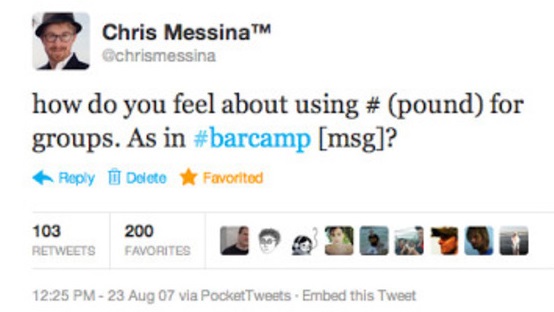 According to the hashtag creator, he will focus on creating a community and expanding the NeonMob service. The result would be a very vital platform that will effectively serve digital and art enthusiasts. Before, Messina gave plenty of advice to NeonMob, which describes itself as a community and platform that gathers and discovers original and unique digital art. Collecting and trading of various arts are done online. At NeonMob, Messina will be the leader of a team comprised of 6 members and deal with growth and community programs. Observe how the hashtag
#ChrisMessina
gained activity at the time the news broke, from practically having zero engagement. It has since generated almost 200 tweets.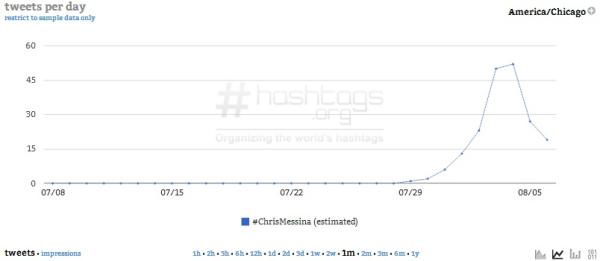 Courtesy of
Hashtags.org Analytics

Courtesy of
Hashtags.org Analytics
Messina shared his intentions on his blog and personal website. He contributed a lot to the tech community, introducing himself as an advocate for the open web. He has shared much to open standards and open source. He has also assisted co-working groups and facilities to set up and is part of the board of Open Web Foundations and OpenID Foundations. Messina is set to begin work at NeonMob in mid-August 2013. On various media reports, Messina has said that he feels positive about the new move and shared how it will contribute more to the tech community. His jump from the search engine giant to a small startup company is part of his advocacy for the open web. Hashtags, in the meantime, continue to
dominate social media
. These are described as topics or phrases with the ?#? symbol to be grouped categorically.