??by?
?beta75.se
?
Social network giant Facebook acquired photo-sharing site
Instagram
for $1 billion in April 2012. Recently, Mark Zuckerberg?s company indicated that it will be using
Instagram
to reap in more profits. The news affected Instagram followers negatively. The
confirmation
was made by Carolyn Everson (
@ceverson
), VP of Global Marketing Solutions for Facebook, when she said that there are several brands relying on Instagram in getting in touch with target audiences. The company will be determining methods on how to monetize on its popularity. Instagram is one of the fastest-growing social networks now, garnering 100 million users in just a few years. "Instagram continues to grow incredibly fast and we're still a very small team when you think about the amount of people they are reaching. There are many brands that use Instagram right now to try to get a feel for how to engage with their followers. We will definitely be figuring out a monetization strategy. When that will happen, I can't comment, but it's going to happen," said Everson to
Business Insider
at the recently concluded Ignition 2012 conference. The move was expected by several social media observers, considering the huge amount that Facebook paid to acquire Instagram. Although Facebook did not specify how it will make money off the photo-sharing site, many users expect that advertisements will most likely be attached to their own photos, thereby ruining the freedom they once enjoyed when sharing and uploading photos online. A number of users have already shared on Twitter that they will be deleting their
#Instagram
accounts if they discover any ads. Many Twitter users are discussing the details and it is very likely that a hashtag revolving around the issue to monetize Instagram will be created soon. Some other expectations that come with the recent confirmation include paying for an advertisement-free mode of Instagram or finding filters with a number of advertisements from various companies.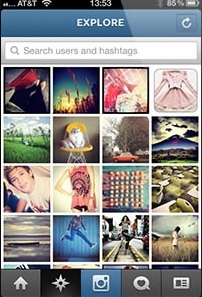 Monetizing Instagram is expected by many online experts to have negative results on both Instagram and Facebook, being the main company. Twitter has been aggressive in selling its advertising products online. The controversial move by Instagram to cut Twitter users off from viewing its photos was deemed by the micro-blogging company as an offensive act. As a result, Twitter has introduced its own photo-sharing platform that is bound to divide online users and take away millions of users from Instagram. Would you pay to be Instagram? Share your thoughts in the comments!